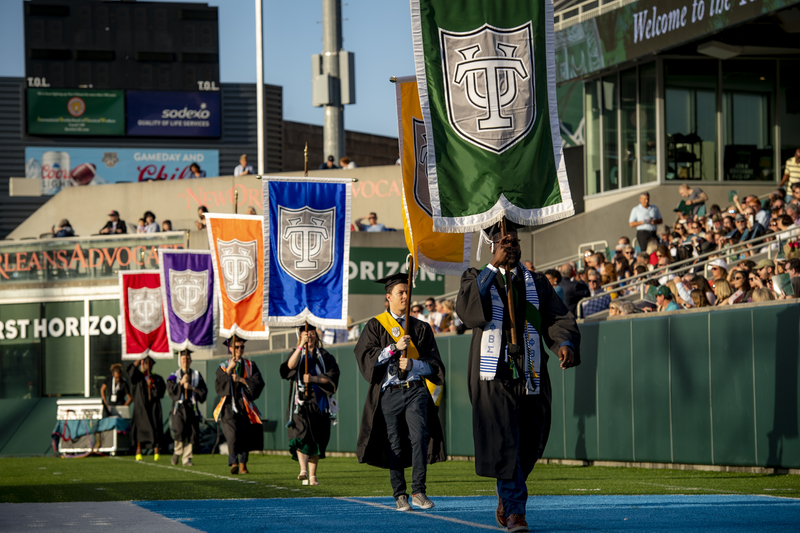 New Orleans = Tulane
New Orleans in 1834 was one of the busiest international port cities in the world. But the city wasn't just importing goods from across the world, they were also importing deadly diseases like yellow fever, malaria and smallpox. In an effort to treat these diseases, learn more about them and train more doctors, the Medical College of Louisiana was formed.
By 1847, the Medical College of Louisiana was a newly established public institution, the University of Louisiana. But in 1884, wealthy merchant Paul Tulane, a native of Princeton, N.J., wanted to express his appreciation for the city that made him his fortune. He donated more than $1 million in land, cash and securities "for the promotion and encouragement of intellectual, moral and industrial education." His generous gift transformed the University of Louisiana into Tulane University. In 1886, the H. Sophie Newcomb Memorial College was established as Tulane's co-ordinate college for women.
More than 180 years later, Tulane University has become one of the most respected educational and research institutions in the country. Tulane is a member of the prestigious Association of American Universities, a select group of the 62 leading research universities in the United States and Canada with "preeminent programs of graduate and professional education and scholarly research." Tulane also is ranked by the Carnegie Foundation for the Advancement of Teaching as a university with "very high research activity." Of more than 4,300 higher educational institutions rated by the foundation, Tulane remains in a prestigious category that includes only two percent of universities nationwide.

In July, 2014 President Mike Fitts was named the 15th President of Tulane. President Fitts has ushered in a new era at Tulane focused on creating the most meaningful student experience anywhere and greatly increasing and deepening the university's level of interdisciplinary teaching and research. His efforts are quickly establishing Tulane as a place where the best minds from the widest array of fields seek solutions to the world's most pressing problems through cross-disciplinary collaboration and innovation.
Look at a timeline of highlights in Tulane's past or check out some of the unique traditions that we've developed over the course of this long history.