Stronger TUgether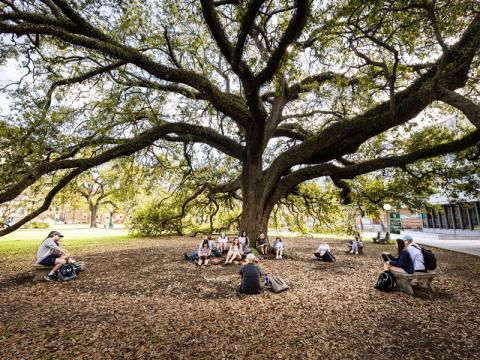 Fall 2022 COVID Protocols
This latest update outlines COVID-related changes that students can expect this fall.
September 14, 2022
New Bivalent COVID-19 Boosters Available
The U.S. Food and Drug Administration and the Centers for Disease Control and Prevention have approved new bivalent versions of the Moderna COVID-19 vaccine and the Pfizer-BioNTech COVID-19 vaccine. These booster vaccines target both the original strain of the coronavirus as well as the Omicron subvariants BA.4 and BA.5, which are responsible for most of the current COVID-19 cases.
 
As part of Tulane's continued commitment to reduce the spread of COVID-19 both on our campuses and throughout the New Orleans community, we are making the Pfizer bivalent booster vaccines available free of charge to Tulane students, faculty and staff. We strongly urge that all individuals who are eligible to receive this vital booster do so. According to the FDA, if you are eligible for an updated COVID-19 vaccine booster, the updated booster you receive does not need to be from the same manufacturer (Moderna, Pfizer, etc.) that made the vaccine you received for your primary vaccination or previous booster.
 
Individuals 12 years or older are eligible to receive the Pfizer-BioNTech COVID-19 vaccine bivalent booster if it has been at least two months since they completed their primary vaccination series or received their original booster. Individuals with a recent COVID-19 infection may consider delaying a primary series or booster dose, including the bivalent, by three months from the onset of symptoms or a positive test (if the infection was asymptomatic). If you are unsure whether you should receive the bivalent booster vaccine now or should wait, please consult your primary care provider.
 
To encourage everyone to receive this new vaccine booster, Tulane will host a Vaccine Fair beginning today, Sept.14 through Oct. 28 on both the uptown and downtown campuses. The Pfizer-BioNTech COVID-19 vaccine bivalent booster will also be available for employees and students at the Primate Research Center on Sept. 27. Make your appointment to receive the bivalent booster on the uptown or downtown campus here.
 
Those who still need the first or second dose of the primary COVID vaccine series should email vaccine@tulane.edu to request an appointment at either the uptown or downtown Living Well Clinics. The primary doses are differently formulated vaccines and will not be available at the COVID booster vaccination sites.

 
August 5, 2022
Fall 2022 Updates
We will continue to do symptomatic testing but will discontinue our random sample, asymptomatic surveillance testing in the fall.
 
We will continue to do contact tracing so that when COVID-19 is found in our community, we can quickly identify anyone who may have been exposed and have them tested as soon as possible to limit additional spread.
 
We will continue to require new members of our community, including students, faculty and staff, to show proof of vaccination and the appropriate booster shots. More information about Tulane's COVID vaccination policy can be found here. Faculty, staff and students who are immunocompromised or those who are unvaccinated are encouraged to take necessary steps to minimize their risk, including masking and frequent testing.
 
All undergraduate, graduate and professional students will be required to take a COVID (PCR or antigen) test before they return to Tulane in the fall. Instructions for uploading test results can be found here. Students who test positive should complete the COVID Reporting Form and a Case Manager will contact them to work through any adjustments that may need to be made relative to their arrival.
 
Residential students who test positive for COVID-19 will isolate in place in their residence hall rather than in off-campus hotel rooms.
 
In alignment with City of New Orleans guidelines, we continue to strongly encourage indoor masking.