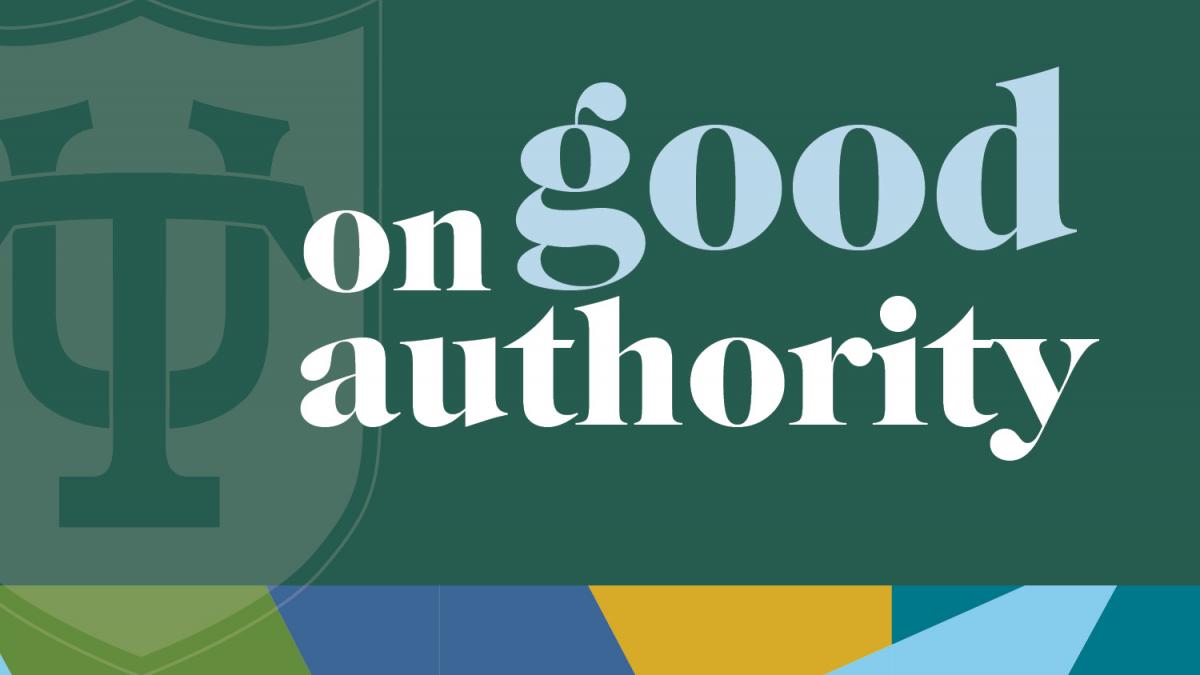 On Good Authority is Tulane University's official podcast. It features fresh perspectives and lively discussions from leading experts on global topics and issues of the day. Our experts explain an issue, answer challenging questions and help listeners better understand what's important.
Subscribe on your favorite app platform, and stay tuned for future episodes! Have a show idea or feedback? Fill out our form.
Season 3 Episodes:
Image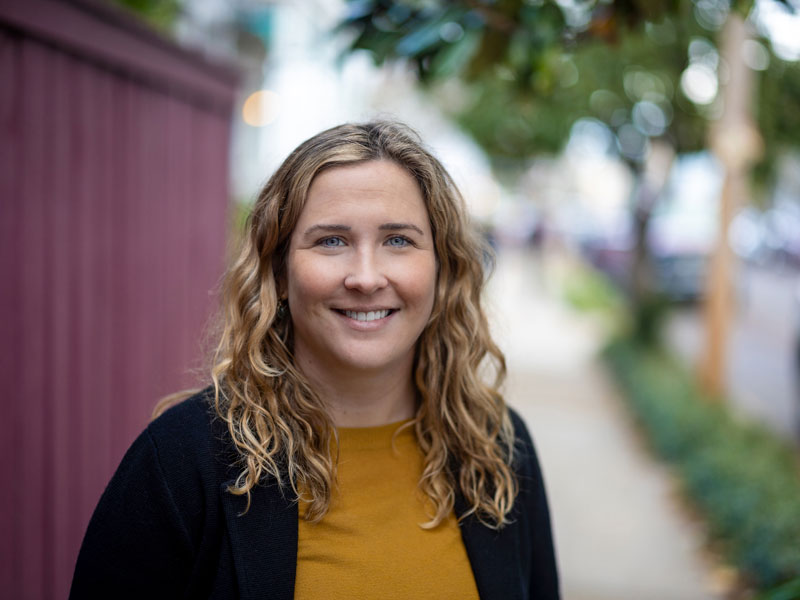 Episode 44 – Preventing crime: What research shows about gun violence
Launched March 22, 2023
Does research support that the United States is experiencing a wave of violent crime? Julia Fleckman, a social scientist with the School of Public Health and Tropical Medicine, studies the prevention of violence and works with families to end the cycle of violence. Fleckman shares her research on gun violence with the On Good Authority podcast.
Image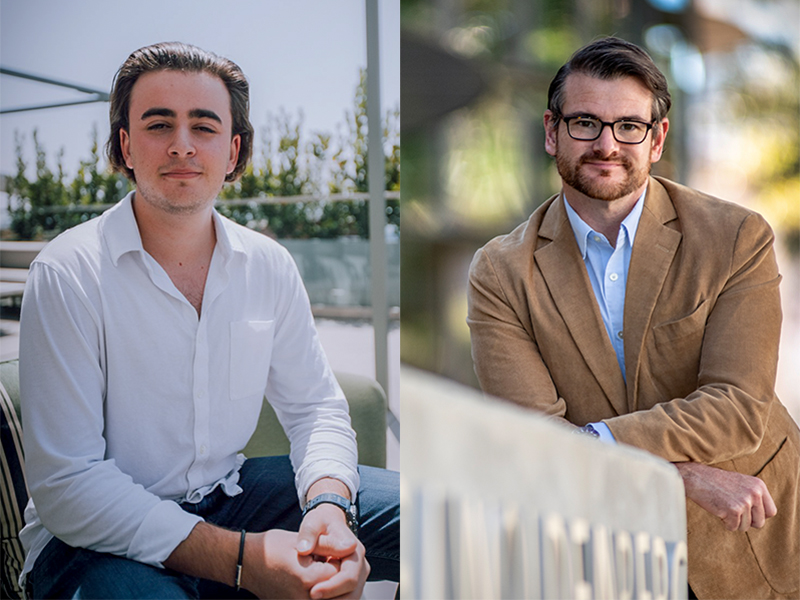 Episode 43 – Entrepreneurship in an influencer economy
Launched March 1, 2023
The influencer marketing economy is booming, but for many influencers, harnessing the power of their content is easier said than done. Enter FanFix: an 8-figure company founded by Tulane alumnus Harry Gestetner that helps influencers monetize their content and turn their passions into profits. Rob Lalka of Tulane's Albert Lepage Center for Entrepreneurship and Innovation joins Gestetner to discuss how he created a company that's revolutionizing the influencer economy.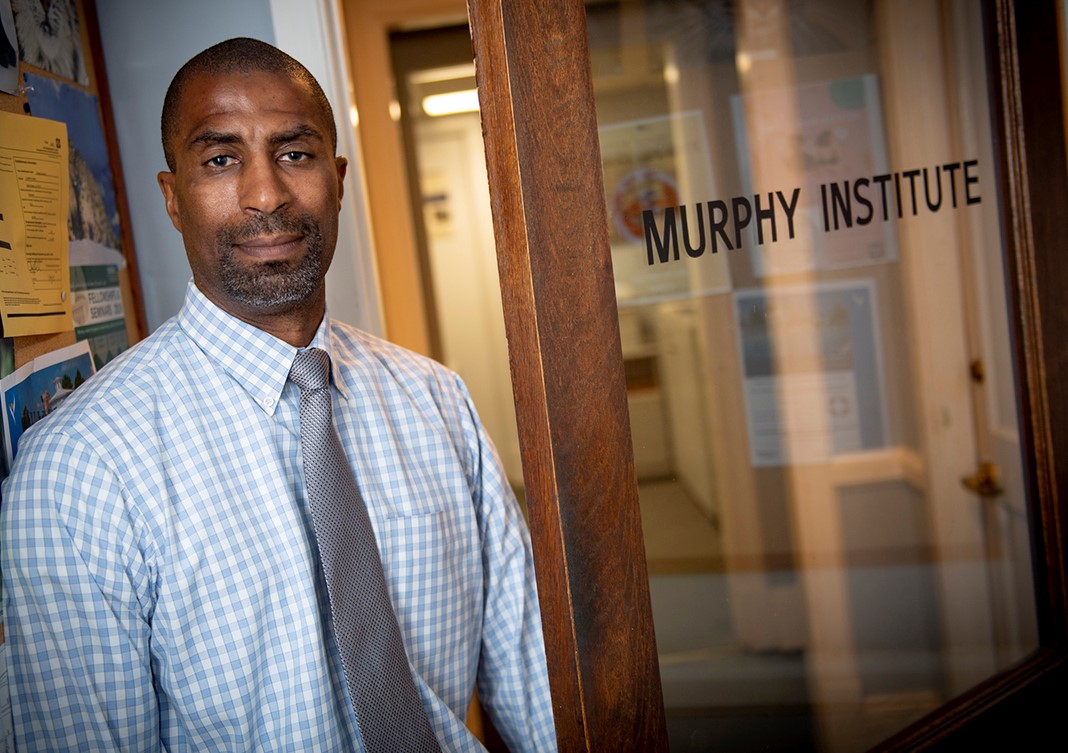 Episode 42 – The cost of corruption
Launched November 16, 2022
Public and white-collar corruption affect society in ways not always obvious. Addressing corruption can help us tackle more extensive societal issues like taxes, infrastructure, and poverty. But how do we do that? According to leading national economist Gary "Hoov" Hoover, we all must take action.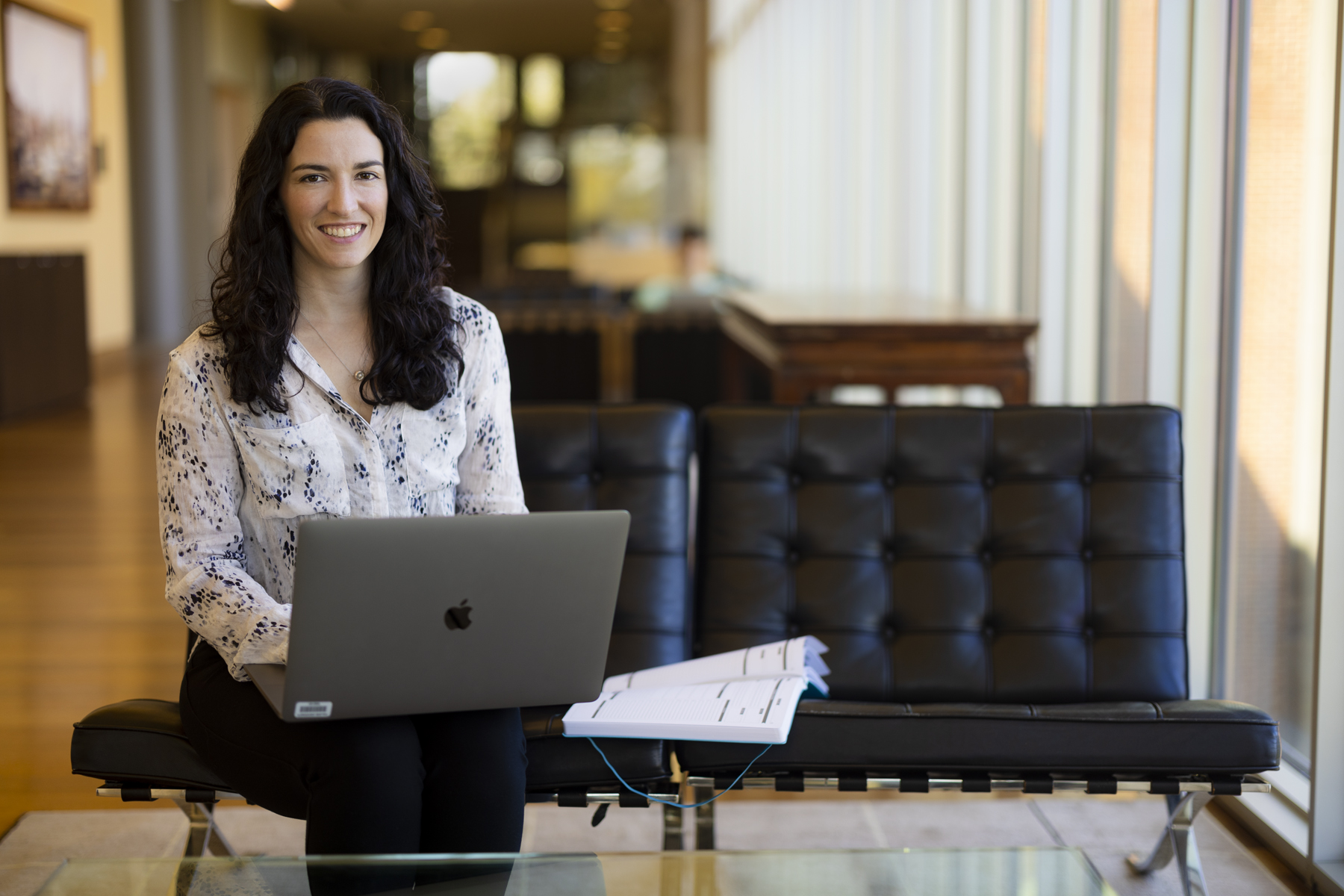 Episode 41 – What Has Remote Work Taught Us?
Launched November 2, 2022
From "productivity paranoia" among employees to changing how managers effectively lead teams, organizational behavior expert Natalie Longmire talks about what the nation has learned almost three years into the great remote work experiment ushered in by the pandemic.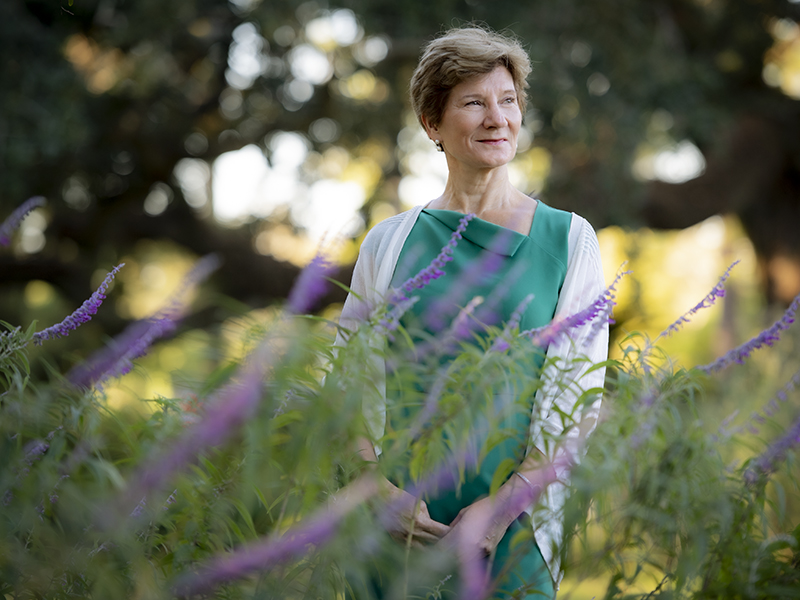 Episode 40 – The Changing Nature of Parks
Launched October 12, 2022
Tulane historian Linda Pollock discusses the history of parks and green spaces. Pollock walks us through how the design of parks and our experiences of nature have shifted throughout history and will continue to evolve within the tight constraints of urban living. We explore how race, ethnicity, gender and class impact what parks and gardens look like, who they're designed for and how that shapes communities.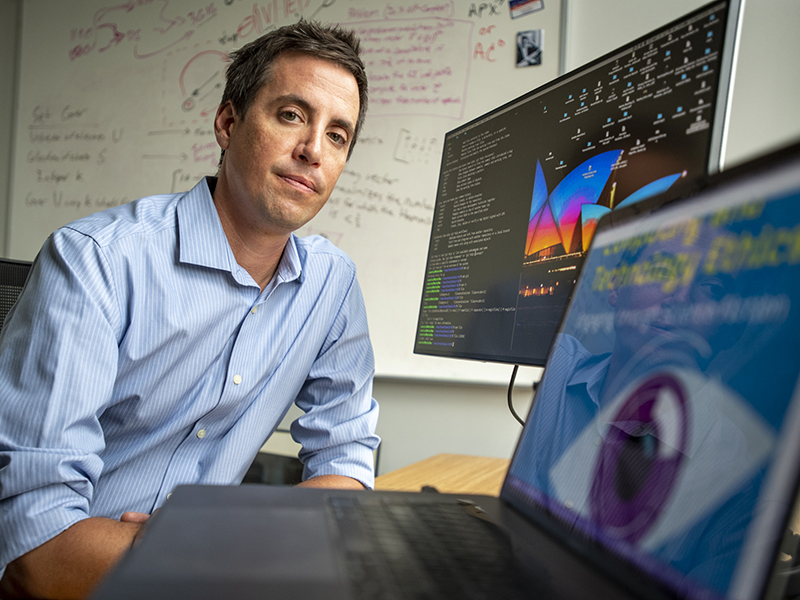 Episode 39 – AI is smart – can we make it ethical, too?
Launched September 21, 2022
Artificial intelligence is everywhere, and it's getting smarter. It's driving cars, screening resumes, monitoring surveillance networks and even helping doctors make medical diagnoses. How do we make sure such a powerful tool doesn't become a threat? Tulane computer scientist Nicholas Mattei is a co-author of Computing and Technology Ethics: Engaging through Science Fiction, a book coming out this fall about the growing field of AI ethics. Mattei talks about the risks when developers don't ask the right questions and whether AI has the potential to take over if we're not careful.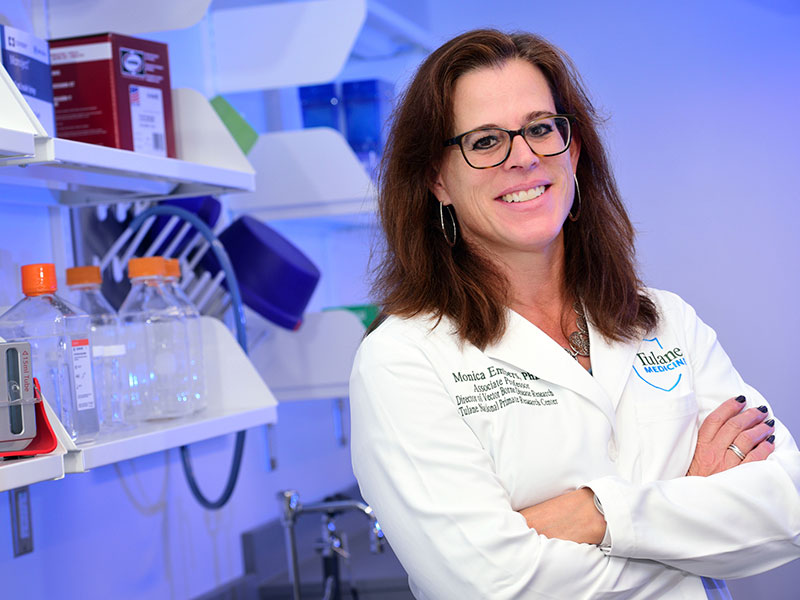 Episode 38 – Have we gotten Lyme disease all wrong?
Launched August 31, 2022
Unlike many bacterial infections, antibiotic treatment for Lyme disease often fails. And the people who suffer from long-term or post-treatment Lyme disease may be frustrated that they don't get better sooner, or at all. In this episode of On Good Authority, we talk to Monica Embers, associate professor of microbiology and immunology and director of Vector-Borne Disease Research at the Tulane National Primate Research Center, to learn how the bacteria that causes Lyme evades detection, making treatment or management difficult in some cases. 
Season 2 Episodes ▾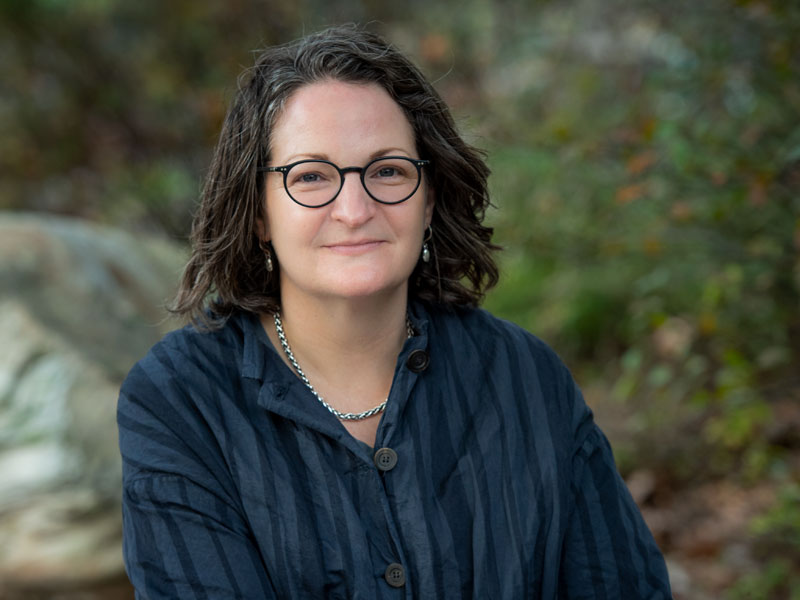 Episode 37 – Changing world, changing workplace
Launched May 13, 2022
Proof that working Americans are thinking differently about jobs and careers is all around us. The pandemic arguably sped up changes that were already underway, making it necessary for higher education institutions to respond. Suri Duitch, dean of Tulane's School of Professional Advancement, discusses these changes, and the obligation of colleges and universities to prepare today's students for these quickly evolving workplace settings.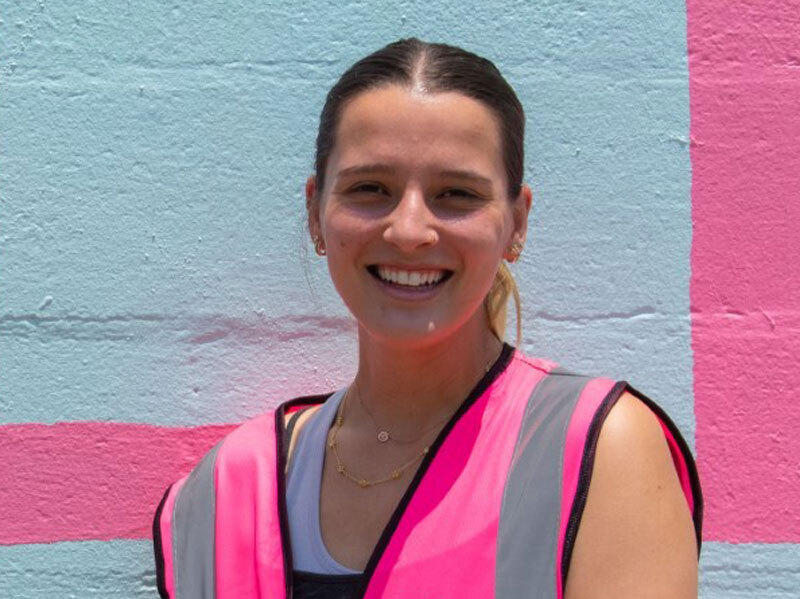 Episode 36 - Saving Louisiana's coastline with recycled glass
Launched April 29, 2022
Louisiana is losing land to coastal erosion at the rate of one football field every 100 minutes. Franziska Trautmann, an alumna of the Tulane School of Science and Engineering and co-founder of Glass Half Full, explains how her organization plans to fight coastal erosion by recycling Louisiana's glass.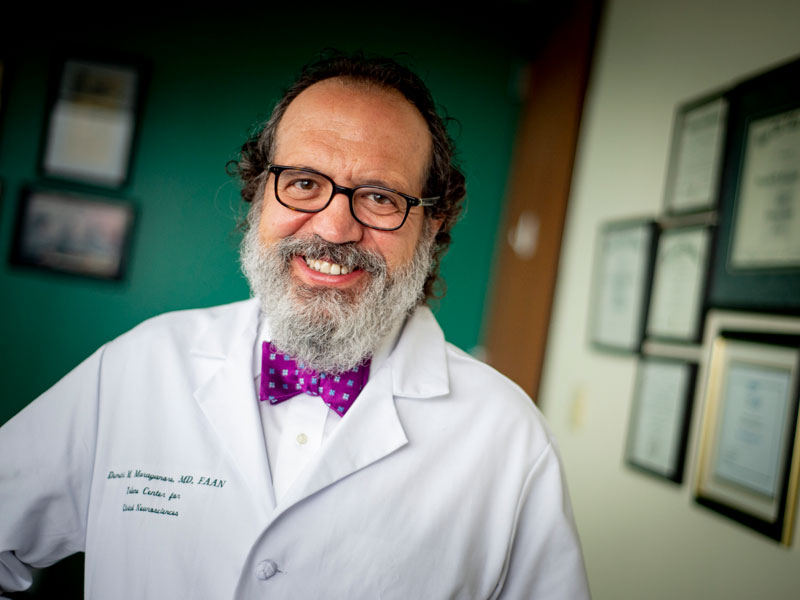 Episode 35 – Better brain health in the golden years
Launched April 7, 2022
Dementia is on the rise worldwide, but advances in health care and healthier lifestyles mean the life expectancy of Americans is on the rise, too. Tulane physician Dr. Demetri Maraganore is working to make sure that as Americans advance in age, they do so in the best possible health. In this podcast Dr. Maraganore explains how to improve brain health in order to make the most of the senior years.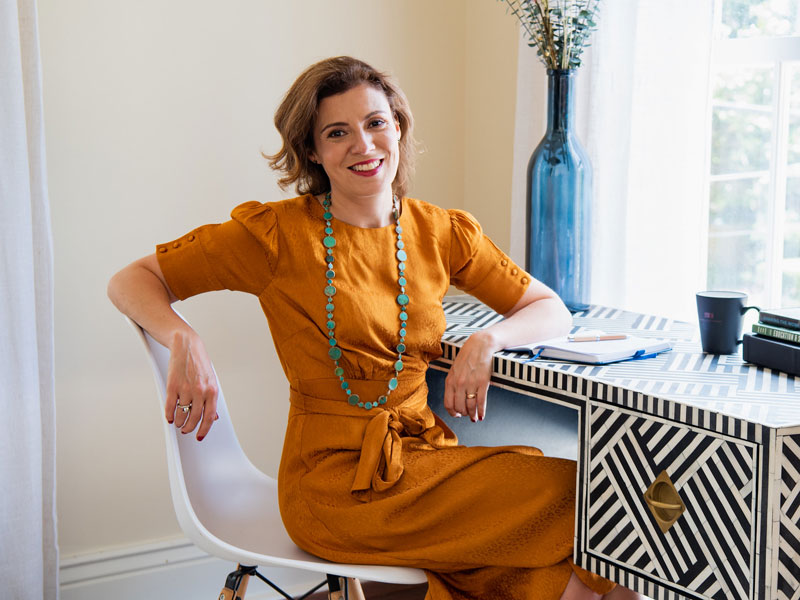 Episode 34 – The God, grades advantage
Launched March 24, 2022
Does a belief in God and strong religious devotion give students an edge in the classroom? Tulane sociologist Ilana Horwitz explores the issue in her new book God, Grades and Graduation. Horwitz, assistant professor in the Department of Jewish Studies and the Fields-Rayant Chair in Contemporary Jewish Life at Tulane, discusses the surprising ways in which a religious upbringing shapes the academic lives of teens in the United States.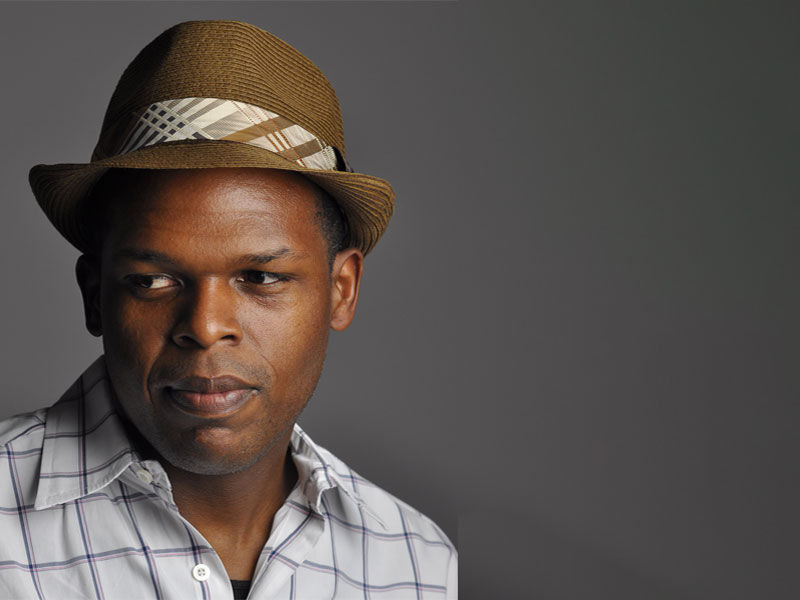 Episode 33 – Diversity in literature: The New Orleans Book Festival at Tulane
Launched March 9, 2022
On this episode of On Good Authority, we sit down with writer Maurice Carlos Ruffin to discuss the inspiration behind his debut novel We Cast a Shadow and his most recent collection of short stories The Ones Who Don't Say They Love You. An award-winning author, Ruffin has used fictional storytelling to raise awareness about race issues in America and highlight the people of New Orleans and the city's culture. He is one of more than 100 authors taking part in the inaugural New Orleans Book Festival at Tulane University this week.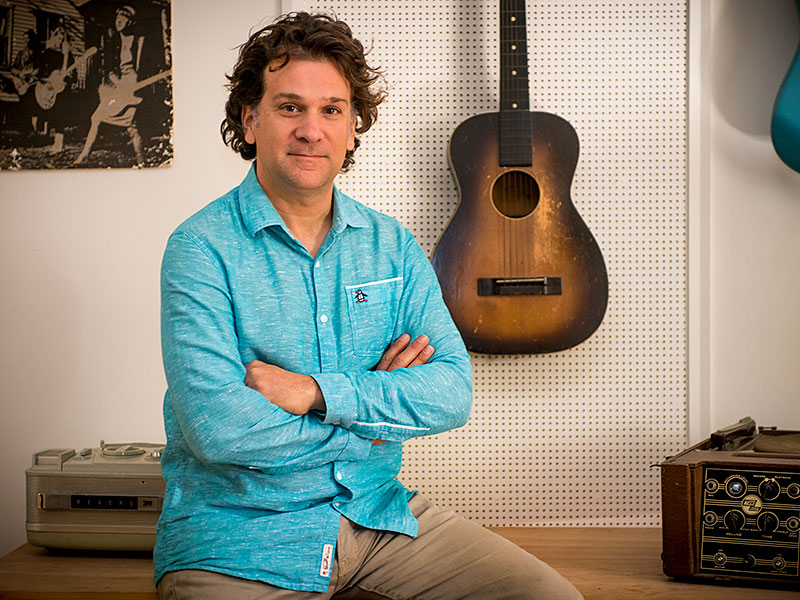 Episode 32 – Dancing in the streets: The history and future of New Orleans brass bands
Launched February 25, 2022
Tulane School of Liberal Arts professor Matt Sakakeeny discusses the many aspects of New Orleans brass bands that set them apart. We explore the genre's African and European origins, their important role in neighborhood social aid and pleasure clubs, and how new generations carry on the tradition while adding their own mark to the music. For more information on Sakakeeny's research, visit his website. To learn more about The Roots of Music, visit their website.
Episode 31 – Love and Taylor Swift: Why romance music matters
Launched February 10, 2022
Love songs make the world go round. But why? And what can we learn from their history? School of Liberal Arts professor Rien Fertel discusses why romance music (and icons like Taylor Swift) matter to the human experience.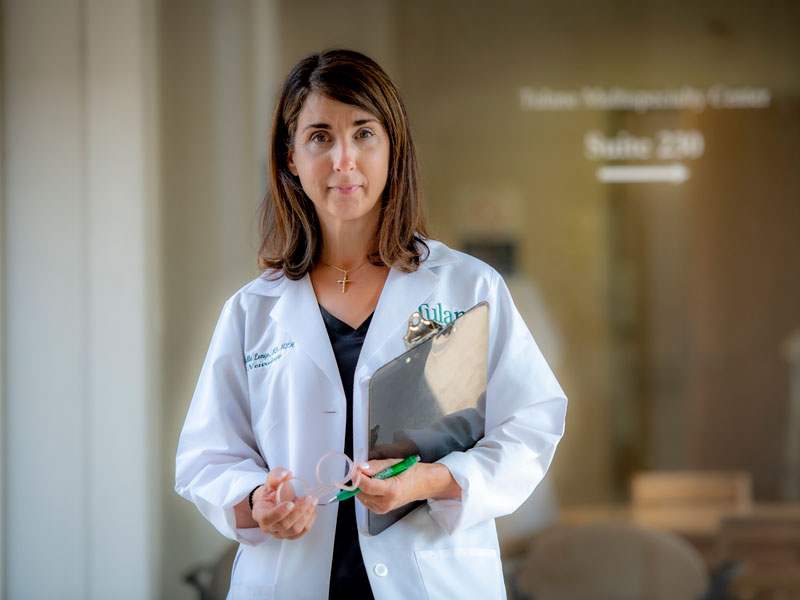 Episode 30 – Finding answers about long COVID
Launched January 20, 2022
Brain fog, forgetfulness and debilitating fatigue are some of the symptoms people are having months after contracting COVID-19. Doctors are still trying to understand why and how to best treat it. Neurologist Dr. Michele Longo founded the Tulane Neurology Post-COVID Care Clinic, one of the first in the country to help the growing number of patients dealing with lingering symptoms of long COVID. She talks about the latest treatments, what researchers are learning and how long most symptoms usually last.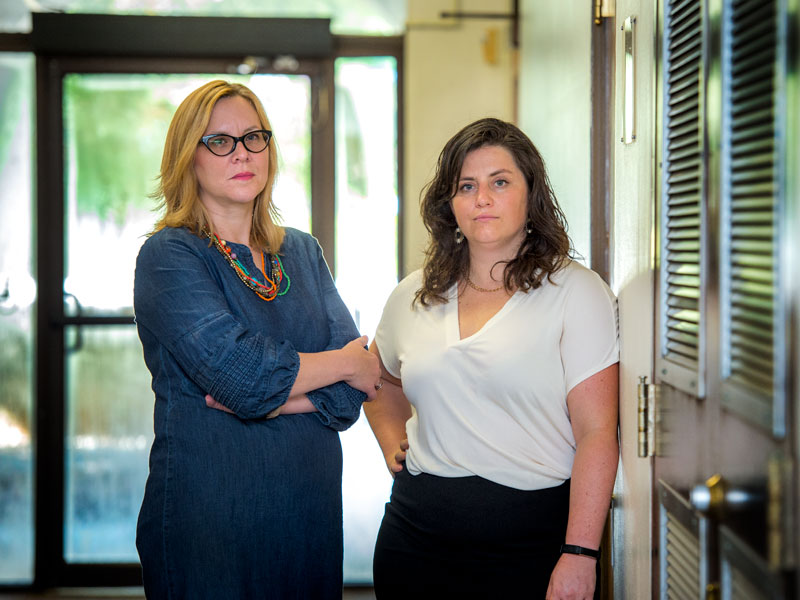 Episode 29 – Girls, politics and gendered socialization
Launched December 16, 2021
Why do children, especially girls, see the world of politics as one that is designed for and inhabited by men? School of Liberal Arts professors J. Celeste Lay and Mirya Holman break down the findings of their study of children's political attitudes and gendered political socialization.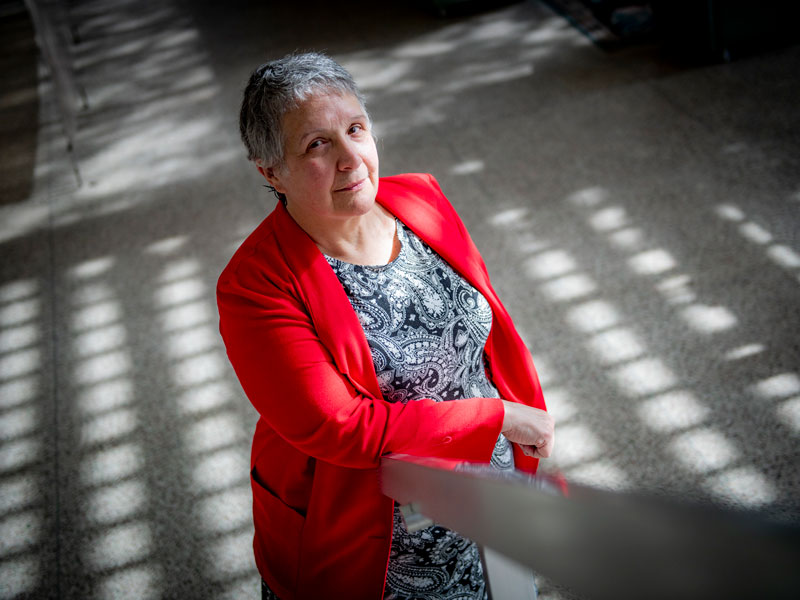 Episode 28 – Can we have a normal holiday this year?
Launched November 18, 2021
Now that COVID-19 vaccines are widely available and mask mandates and restrictions on gatherings are no longer in place, is this the year that Thanksgiving and the holidays return to normal? Tulane epidemiologist Susan Hassig is back to answer all your questions about how to plan for the holidays this year — and stay safe from COVID-19.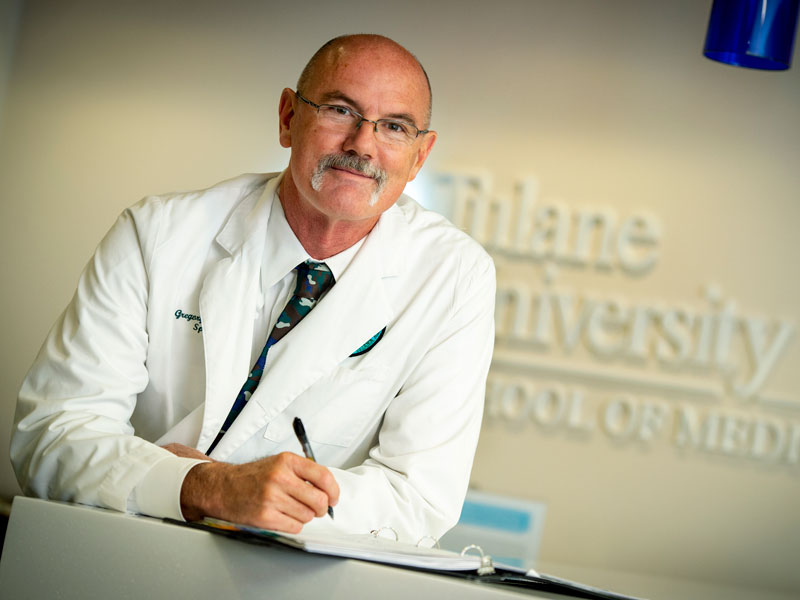 Episode 27 – A Veterans Day conversation: Are we serving those who served us?
Launched November 10, 2021
Military veterans endure, perhaps, the most physically and mentally demanding profession, from which few walk away without consequence. Medical care for veterans after they have served their country is a crucial resource for life. Tulane University's Dr. Greg Stewart joins On Good Authority to discuss the challenges some of our heroes face when it comes to health care and a new treatment concept for veterans.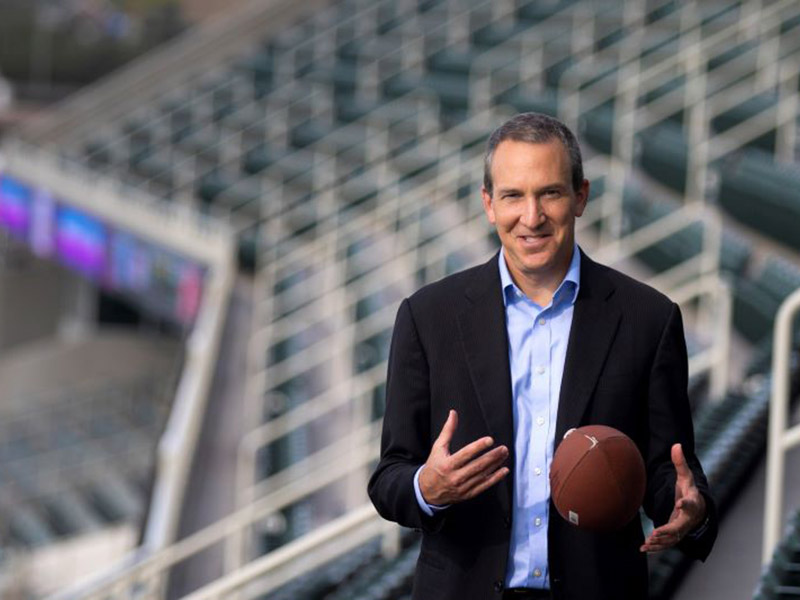 Episode 26 – Paying up: A new era of compensation for college athletes
Launched October 14, 2021
Tulane University's Gabe Feldman, one of the leading voices in the U.S. in the field of sports law, discusses college athletics' new, profiting landscape, one where college athletes can now receive almost unlimited compensation for the first time. It's a period unlike any other in the history of college sports and the beginning of a time of great uncertainty. What does the future hold for the NCAA? Is this the new wild west for college athletics? What will happen to the decades-long system that has controlled the multibillion-dollar industry that is college athletics?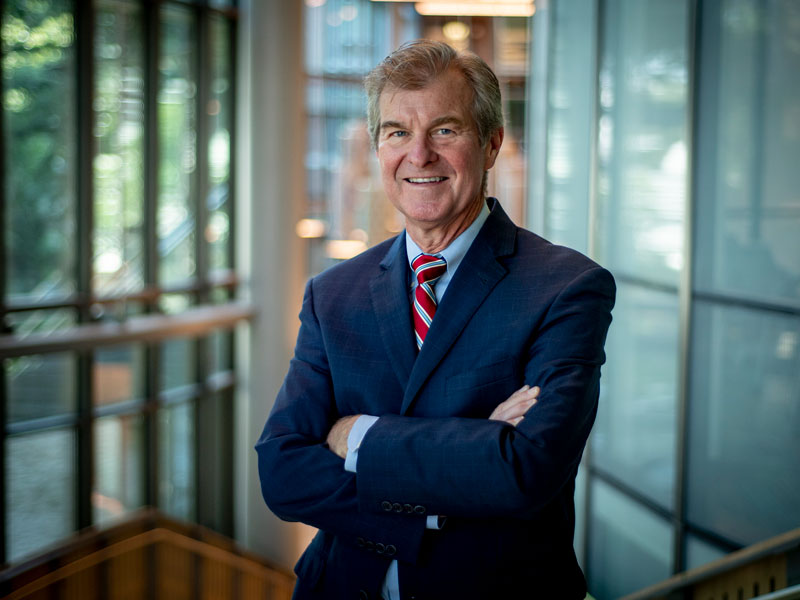 Episode 25 – Pivoting away from oil and gas
Launched September 30, 2021
Tulane Energy Institute Executive Director Pierre Conner of Tulane's A. B. Freeman School of Business talks about what's in store for the energy industry as the U.S. and other countries transition away from fossil fuels. Which states are leading in the race to become more sustainable and how will oil and gas dependent states like Louisiana adapt to a rapidly changing energy landscape?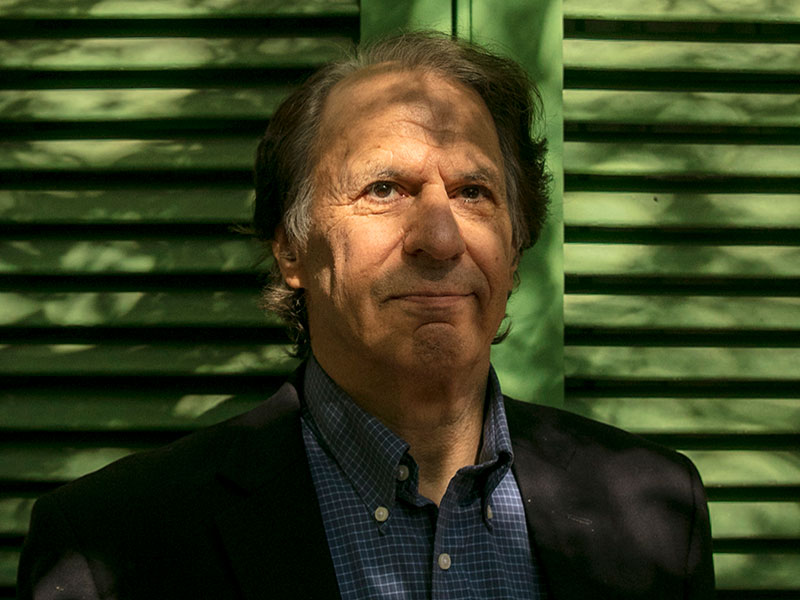 Episode 24 – History repeats itself
Launched August 27, 2021
The Delta variant of COVID-19 continues to surge across the country. Tulane expert John Barry answers questions about what insight pandemics of the past can give us about what to expect next as this fourth wave continues to unfold.
Season 1 Episodes ▾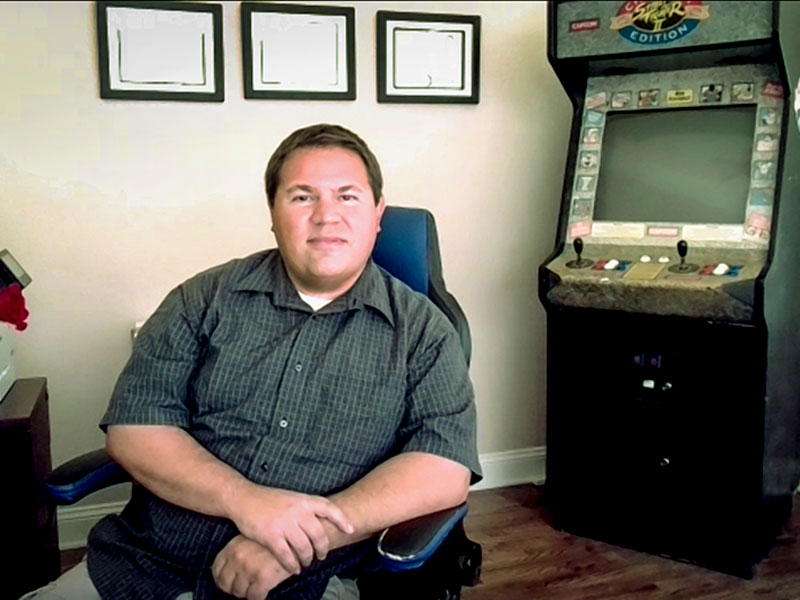 Episode 23 – Ransomware attacks: How secure are we?
Launched August 5, 2021
Ransomware attacks are up 300 percent this year compared to 2020. Anyone who uses an electronic device, whether it's a simple cellular phone or computers that runs small or large businesses, is at risk for a ransomware attack. But how does a society defend itself against an unseen enemy and an impending cyberattack? Tulane cybersecurity expert Randy Magiera discusses how hacking occurs, what to do following a ransomware attack and how to avoid becoming a victim.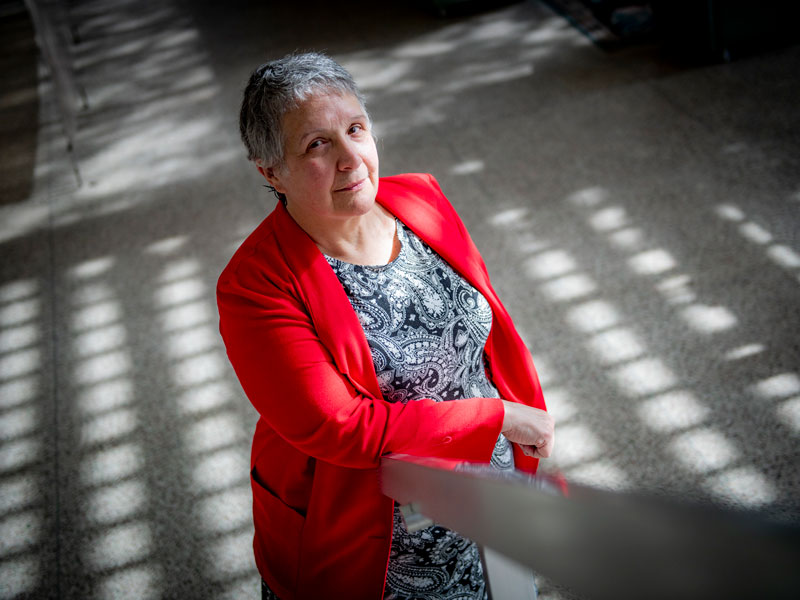 Episode 22 – Delta Rising: Who's at risk as a new COVID-19 variant spreads?
Launched July 20, 2021
Tulane epidemiologist Susan Hassig answers questions about the highly contagious Delta variant — what's at stake for low-vaccinated states, what we know about breakthrough cases among the vaccinated and what people should do to protect themselves as the virus that causes COVID-19 continues to mutate.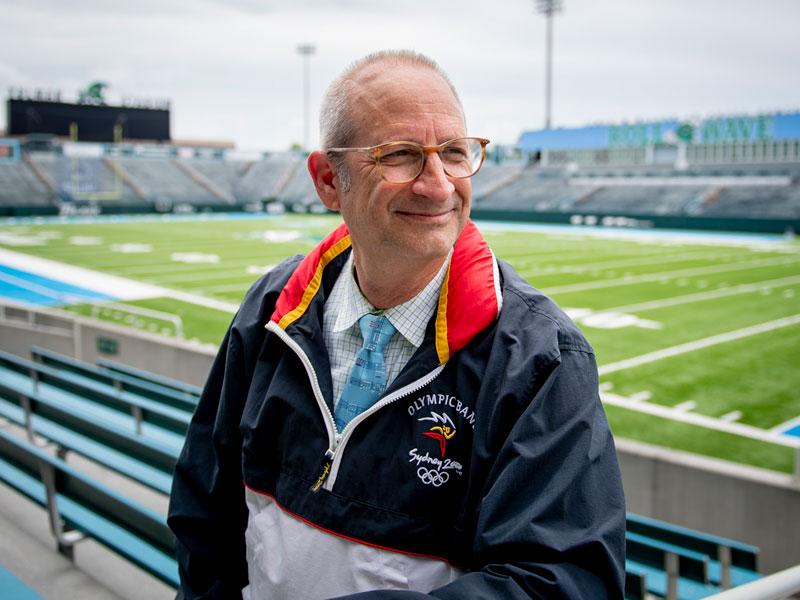 Episode 21 – Torch song: producing the opening ceremony
Launched July 13, 2021
The only thing that may rival the inspiring athletes at the Olympics is the pageantry of the Olympic opening ceremony. What does it take to put on such a memorable spectacle broadcast live around the world? Tulane's own Director of Bands Barry Spanier discusses his experience producing and directing music for two opening ceremonies and shares the magic and ingenuity required to produce the historic event.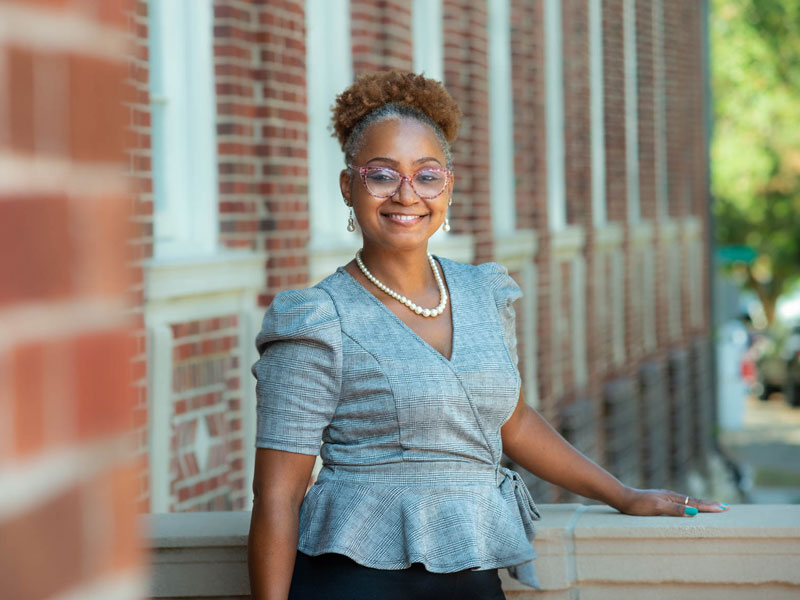 Episode 20 – The future of policing
Launched June 29, 2021
Tulane University Associate Professor of Sociology and Africana Studies Andrea Boyles, a race scholar, ethnographer and author, discusses what we have learned about police interactions and in the year that has passed since George Floyd died in Minneapolis.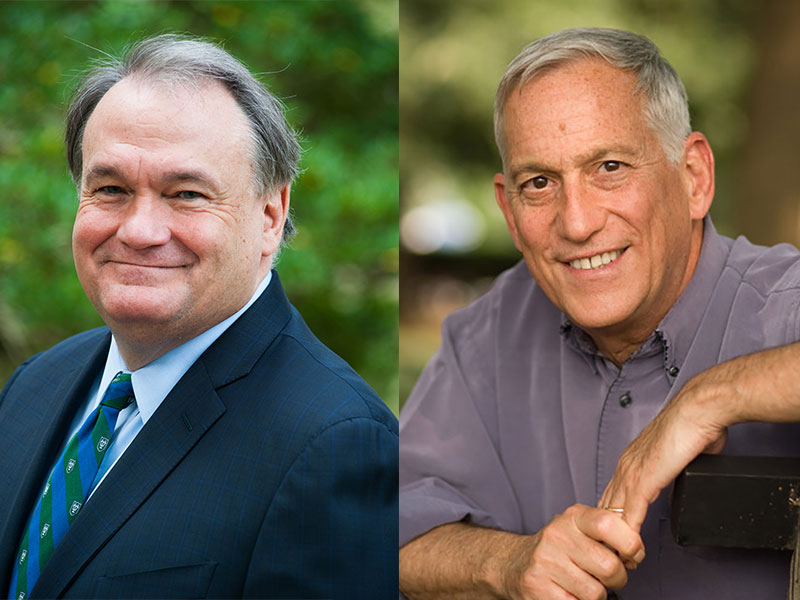 Episode 19 – President Michael Fitts discusses future of Tulane with Walter Isaacson
Launched May 10, 2021
On this special episode, bestselling author and Tulane faculty member Walter Isaacson sits down with Tulane President Michael A. Fitts to discuss the resiliency of the university, his time at Tulane, and what the future holds for the university.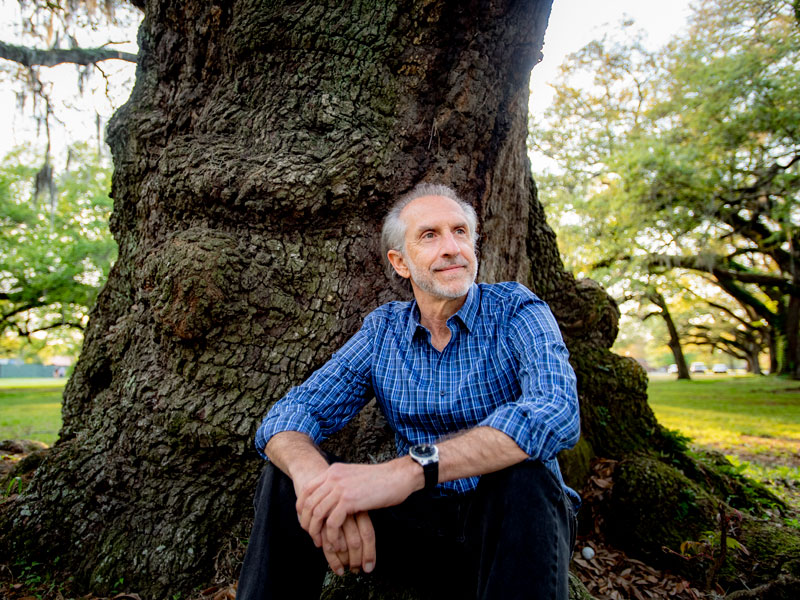 Episode 18 – How to eat better for the planet
Launched April 23, 2021
Food production accounts for about a quarter of all greenhouse gas emissions across the globe. Yet, diet is often overlooked as an important factor in climate change. Tulane nutritionist Diego Rose found that if we changed our diets by swapping out just one item each day, Americans could greatly reduce our carbon footprint from food. He discusses how food choices affect the environment and ways people can make their diets healthier — for themselves and the planet.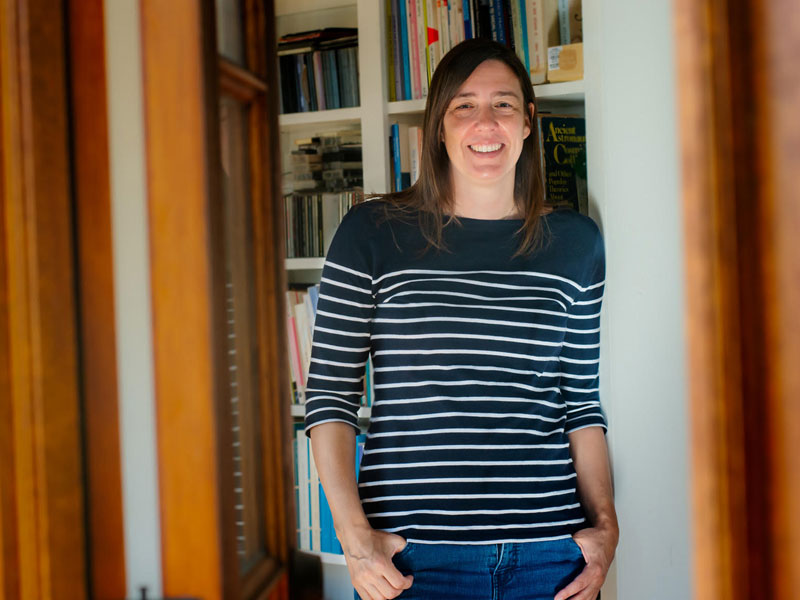 Episode 17 – Voices of New Orleans
Launched March 23, 2021
A New Orleans native may ask you where you went to high school and who your mama is. Those are ways we create connections around the city. Another way we identify New Orleanians is by our accents. Nathalie Dajko, associate professor of anthropology at the School of Liberal Arts and researcher of New Orleans accents, discusses the origins of various local accents and how they evolve over time. Listen to examples of various New Orleans accents referenced by Professor Dajko.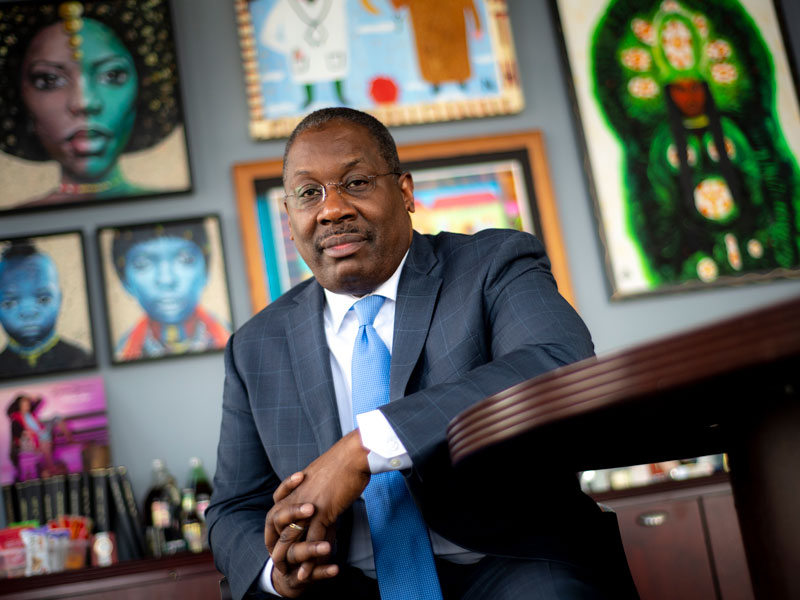 Episode 16 – COVID-19 vaccine hesitancy
Launched March 2, 2021
Black Americans are more likely to die from COVID-19, yet communities of color are falling behind in the nation's vaccine rollout. One of the nation's leading experts in health disparities, Thomas LaVeist, dean of Tulane University School of Public Health and Tropical Medicine, talks about vaccine hesitancy in the Black community, what can be done to increase confidence in the vaccine, and how the pandemic has exposed long standing health inequities in the United States.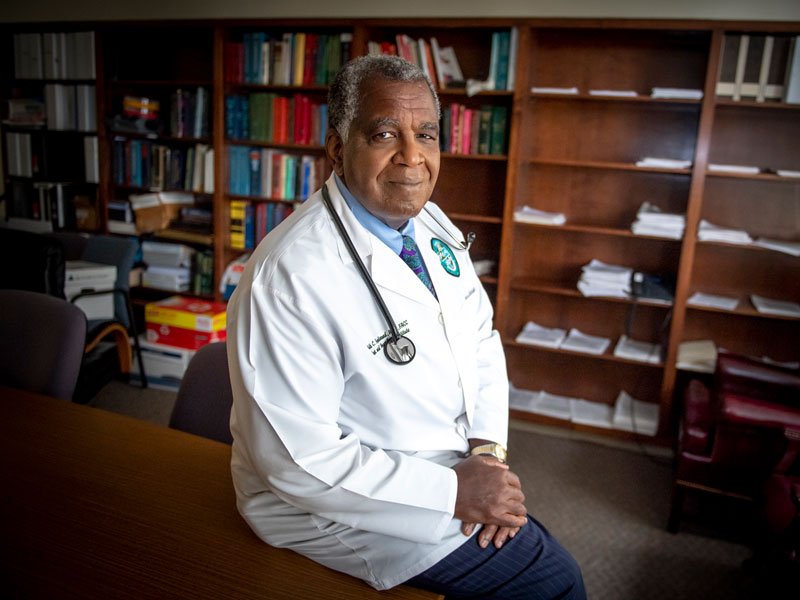 Episode 15 – A nation of lonely hearts: Cardiovascular health in a pandemic
Launched February 23, 2021
Leading cardiologist Dr. Keith Ferdinand at Tulane University School of Medicine talks about how stress and social isolation from the pandemic may be undermining our heart health, what researchers are learning about how Covid-19 affects the heart and what people at any age should know about keeping their hearts healthy.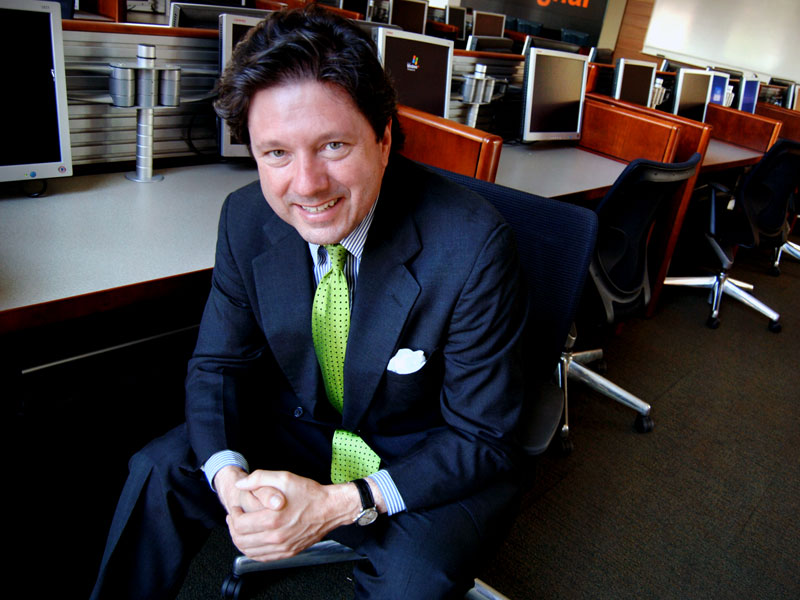 Episode 14 – Game Stopped: How meme stocks are upending Wall Street
Launched February 11, 2021
GameStop came roaring back from the '90s over the course of a few short days in January of 2021. How did GameStop become the hottest stock overnight and the talk of Wall Street? Tulane business professor Peter Ricchiuti talks about how the meme stock came to be, what the fallout will look like, and the future of small investors going forward.
Peter is also the founder of Burkenroad Reports and host of the business podcast "Out to Lunch."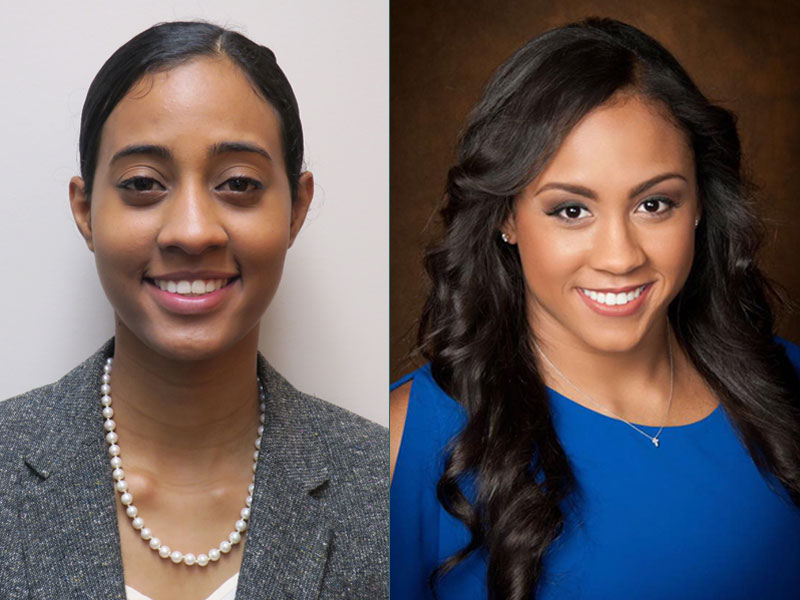 Episode 13 – The 15 White Coats
Launched February 2, 2021
Sydney Labat and Rachel Turner, third-year students at Tulane School of Medicine and co-founders of an organization called The 15 White Coats, discuss why they decided to become physicians, the meaning of being a Black physician, and their viral photograph, taken in front of a former slave quarter, that symbolized Black excellence.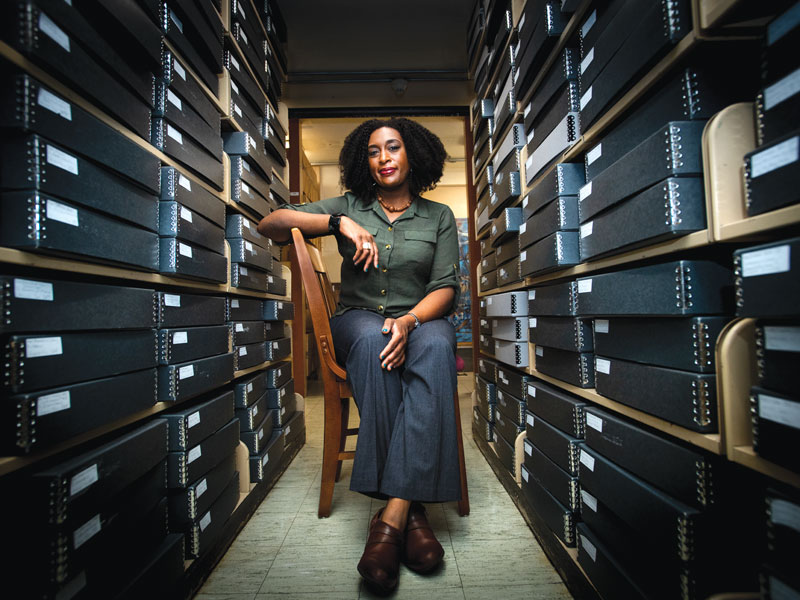 Episode 12 – COVID's Impact on New Orleans Musicians
Launched January 26, 2021
Since the start of the COVID-19 pandemic, New Orleans musicians have borne the brunt of living in an economy where live music poses a threat to public health. Melissa Weber, curator of the Hogan Jazz Archive with Tulane University Special Collections, discusses how musicians are adapting and how this may impact New Orleans musicians' legacies.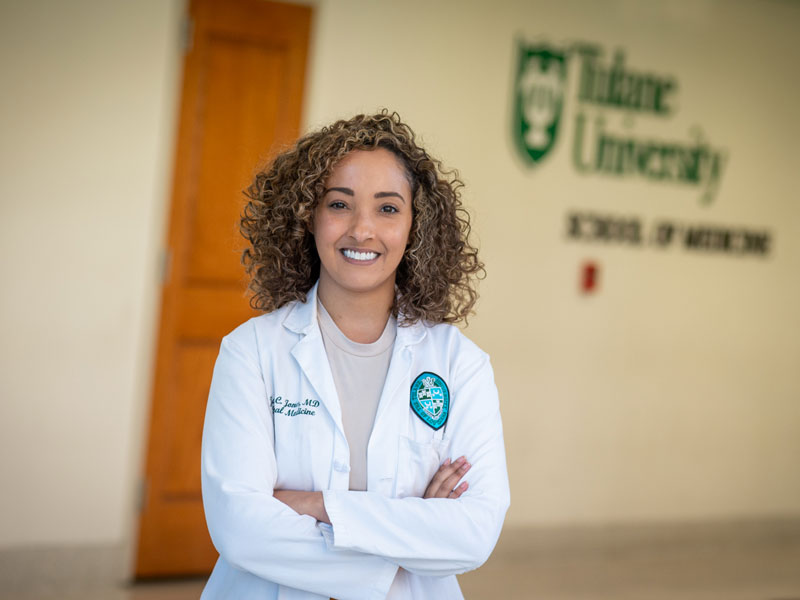 Episode 11 – Being Your Best Health Advocate
Launched January 12, 2021
From routine checkups to end of life wishes, our health care doesn't have to depend on a stranger in a white coat. Dr. Jacey Jones, academic hospitalist and assistant professor of clinical medicine in the Tulane Section of General Internal Medicine, shares how to approach medical visits and ensure we play an active role in our health and wellness.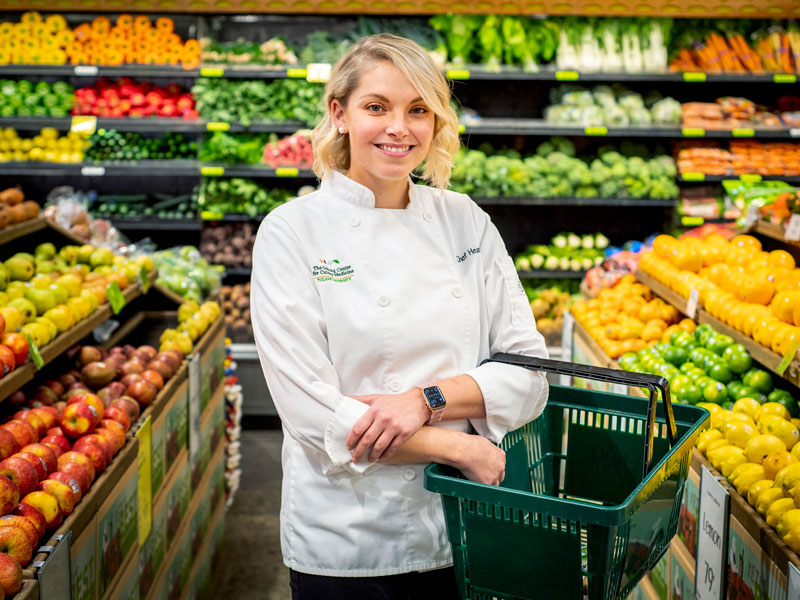 Episode 10 – Food for Thought: changing your food mindset
Launched December 22, 2020
How can we make and implement better, healthier habits as we continue to navigate pandemic life in 2021? To figure that out, Heather Nace, Director of the Goldring Center for Culinary Medicine at Tulane University talks about tips and tricks to help make successful, sustainable changes to your diet.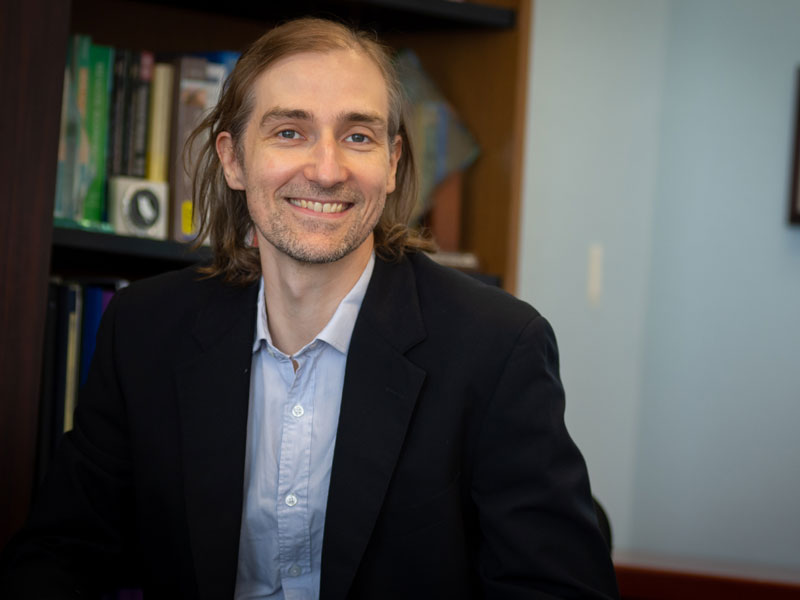 Episode 9 – Hit Me with Your Best Shot: Are Americans ready to roll up their sleeves for a COVID-19 vaccine?
Launched December 8, 2020
When will most people have a realistic shot at getting their first doses of a COVID-19 vaccine? And will Americans trust the science behind a fast-tracked process to get them to market as soon as possible to end a public health crisis? Health economist Charles Stoecker, a vaccine policy expert at Tulane University School of Public Health and Tropical Medicine, talks about the five leading COVID-19 vaccines and answers questions about what the rollout will look like — and whether the end of the pandemic is in sight.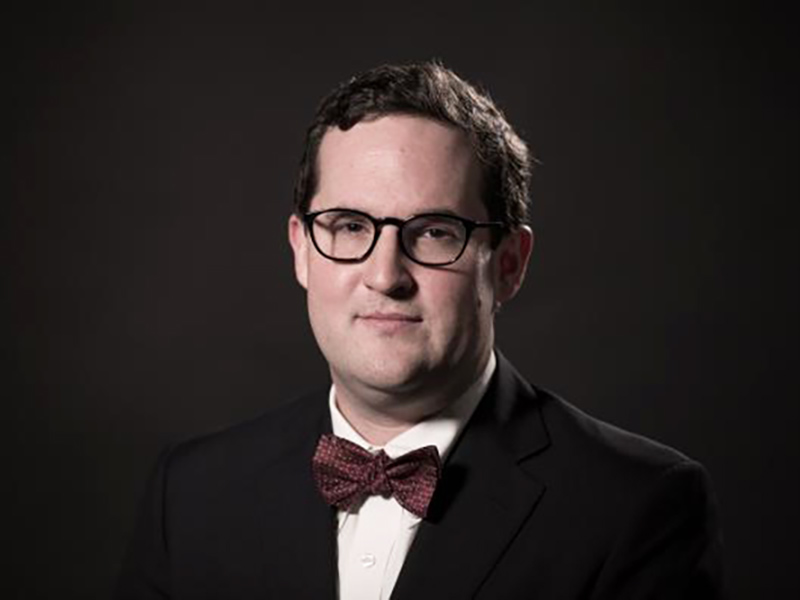 Episode 8 – Climate Change: Resilience Is Not Enough
Launched November 24, 2020
Wildfires in the west, a very active hurricane season, and repeated flooding from sea level rise: climate change has recently made significant headlines in an already unprecedented year. Jesse Keenan, a leading scholar on climate change and the built environment with Tulane's School of Architecture, discusses how climate change impacts our lives and the importance of adaptation.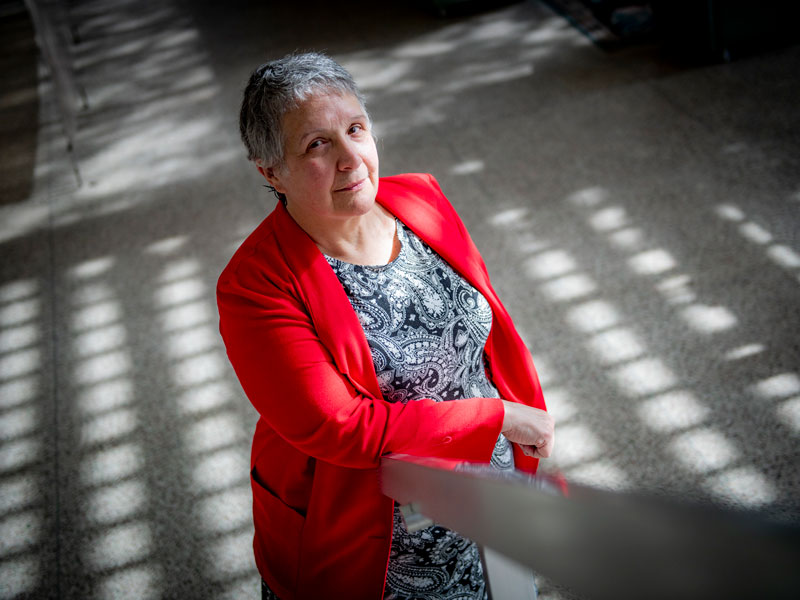 Episode 7 – Talkin' Turkey with an Epidemiologist
Launched November 10, 2020
Is it safe to bring friends and family together for the holidays in a pandemic? Epidemiologist Susan Hassig answers COVID-19 safety questions about how to plan for Thanksgiving, what to consider for travel and holiday gatherings and whether this should be the year for Zoom celebrations. Read more from Dr. Hassig about winter and managing COVID-19 risks.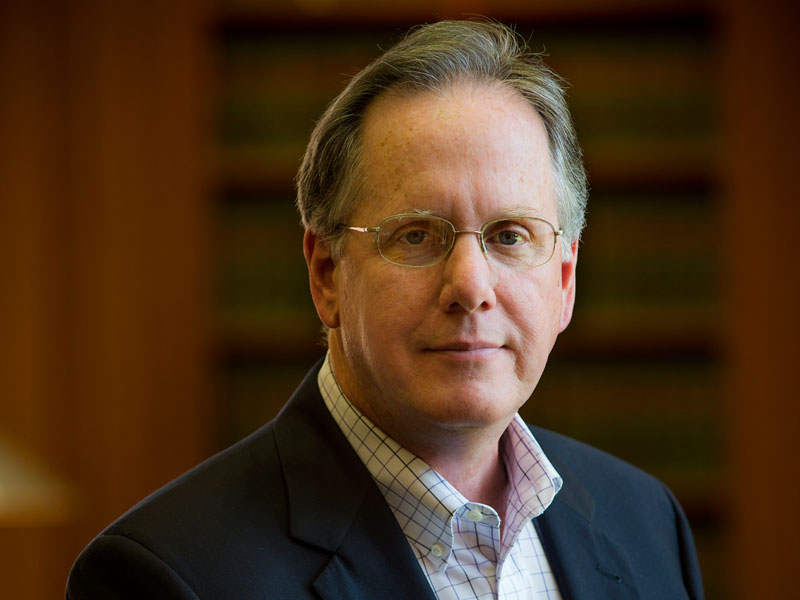 Episode 6 – Special Edition: Election Law & The Presidential Race
Launched November 6, 2020
Several states are still counting ballots and the results will determine who leads the U.S. for the next four years. Tulane constitutional law expert Stephen Griffin explains what is happening now and how the 2020 race could change future elections.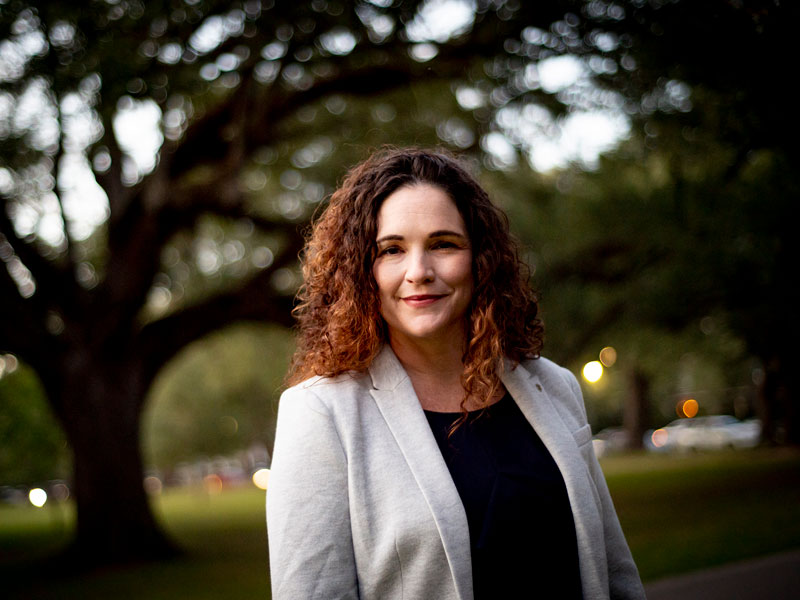 Episode 5 – No Rest for the Weary: 2020 Insomnia is Real
Launched October 27, 2020
How much is anxiety impacting our sleep habits and what can we do to combat those endless sleepless nights? Tonya Hansel in the Tulane School of Social Work gives tips for incorporating healthy sleep habits into our bedtime routine. For more information on healthy habits, check out these self-care resources.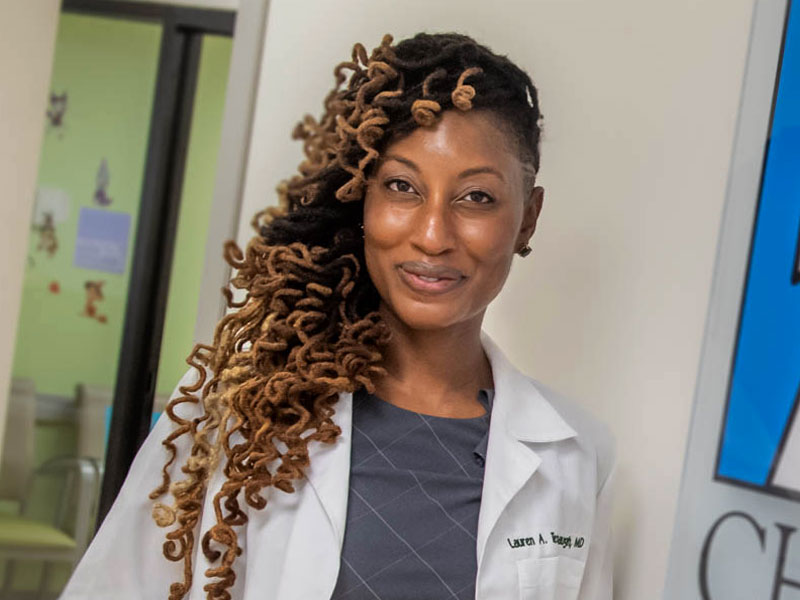 Episode 4 – Kids, COVID and Halloween
Launched October 20, 2020
Pediatrician and child and adolescent psychiatrist Dr. Lauren Teverbaugh discusses why celebrating milestones like Halloween are still important, how to talk to your family about celebrating safely and brainstorming new traditions during COVID. Learn more about Dr. Teverbaugh's work here.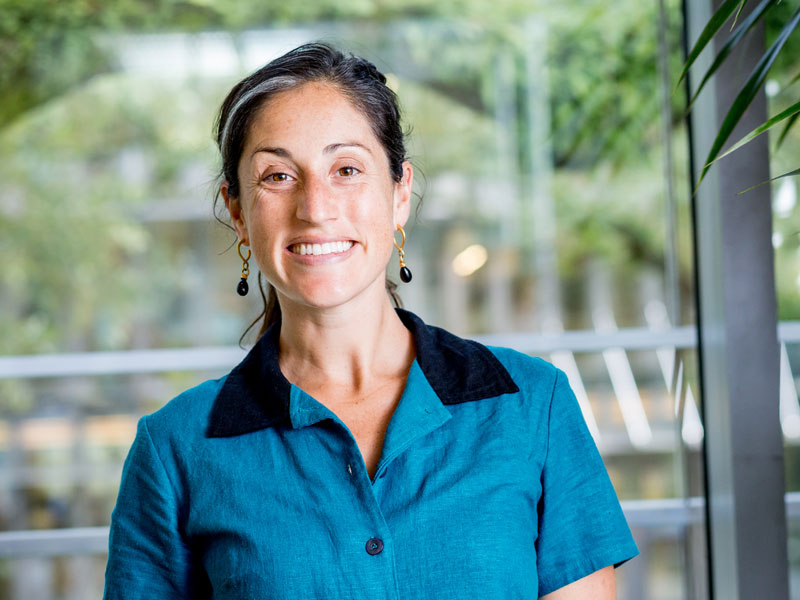 Episode 3 – Pandemic Pivot: How to make big changes when the world shifts
Launched October 13, 2020
Julia Lang is the associate director of career education and life design at the Phyllis M. Taylor Center for Social Innovation and Design Thinking at Tulane. Her class "Taylor Your Life" helps students learn how to plan a fulfilling life and career. The same principles in her course are in "(Re)Designing Your Life in a post COVID-19 world," her step-by-step guide to making big decisions in uncertain times. Click here to read her guide, which includes the worksheets she mentions in the podcast. To learn more about her life design class, visit: https://taylor.tulane.edu/life-design/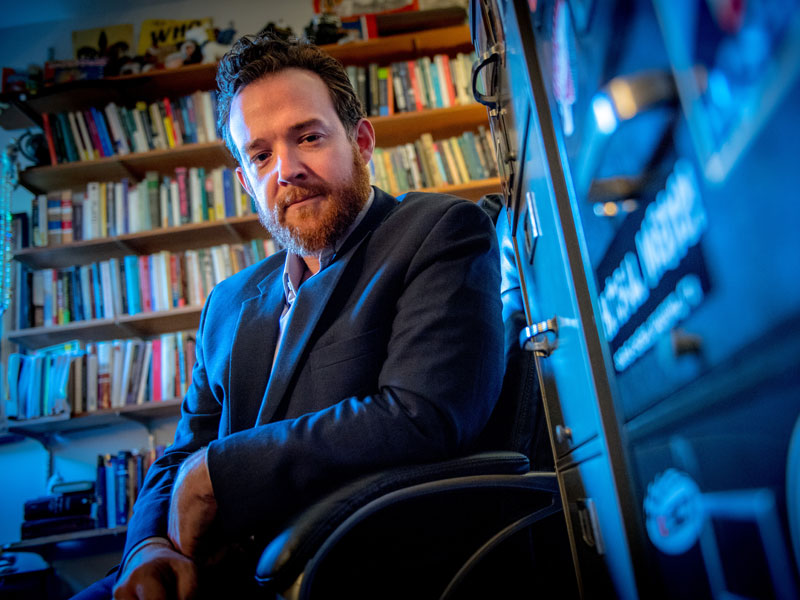 Episode 2 – Conspiracy Theories
Launched October 6, 2020
What are conspiracy theories? Who buys into them? In confusing times like a global pandemic are we more susceptible and willing to believe in them? A discussion with Geoff Dancy, associate professor of political science at Tulane who teaches a course about conspiracy theories, answers questions about how we process information and why people are willing to believe.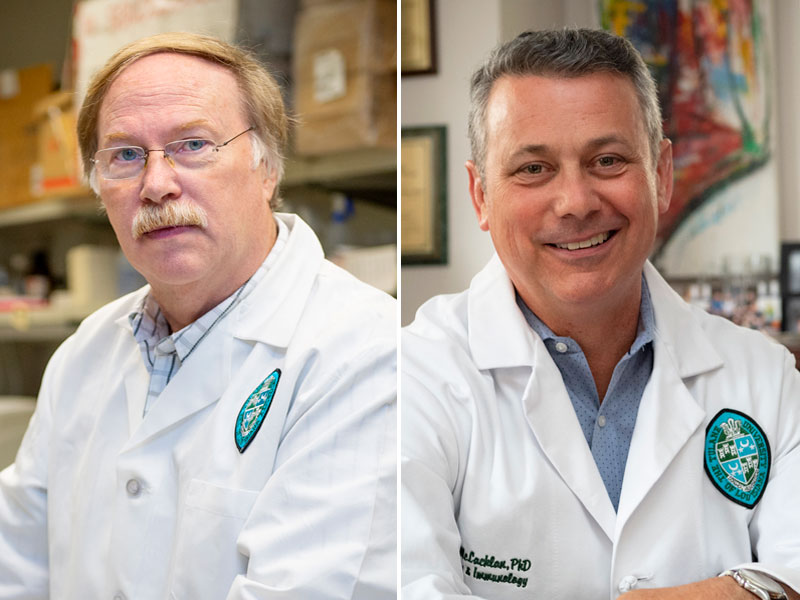 Episode 1 – Is COVID-19 Immunity Possible?
Launched September 23, 2020
Researchers are discovering that COVID-19 antibodies can vanish in as little as two months after infection. What does that mean for those who've recovered and efforts to find a vaccine? A discussion with virologist Bob Garry and immunologist James McLachlan about what we've learned about antibodies and why the innate immune system may be more important in fighting off the virus than first realized.