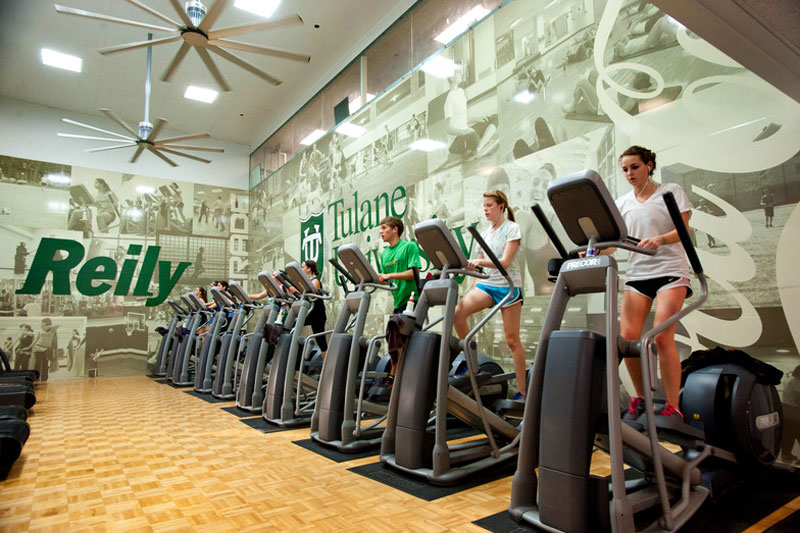 Tulane creates many opportunities for students to stay fit and healthy. Tulane's Reily Center is a state-of-the-art recreational facility encompassing 156,000 square feet. It includes an Olympic-sized indoor pool, a 1/9th-mile indoor track; basketball, racquetball, squash, and volleyball courts, as well as a weight room; and studios for aerobics, yoga, and pilates. Tulane's wellness programs also include personal training sessions, fitness consultations and multiple free group exercise classes.
Tulane offers more than 35 popular and unique club and intramural sports for all students. Many students also enjoy walking or jogging through Audubon Park, which is conveniently located across the street from the uptown campus.
Tulane Campus Health staff are here to help you get well and stay well in mind and body. Resources range from health promotion, to counseling, to an on-campus clinic and pharmacy. Clinical services include care for illnesses, men's and women's health, nutrition, allergy treatments, immunizations and a lab. All incoming students are required to submit proof of immunizations and to carry health insurance equal to or greater than university requirements. Student health insurance is also available through a Tulane-sponsored plan with United Healthcare Student Resources.