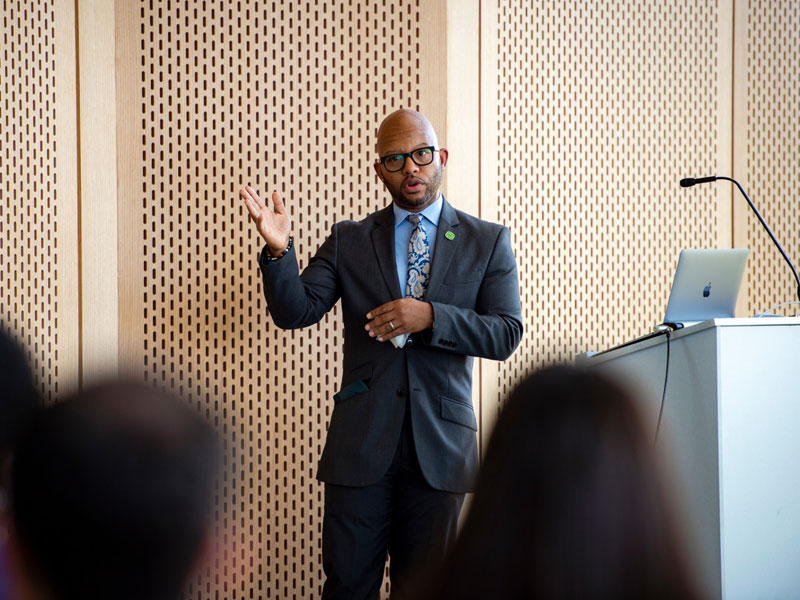 The Tulane University Leadership Institute, working in collaboration with the Office of Equity, Diversity, & Inclusion and the Chief Diversity Officer, offers leaders from across the university the opportunity to develop the skills and understanding necessary to contribute to institutional anti-racism initiatives at all levels of the University.
2023 ARLP
The 2023 Anti-Racism Leadership Program will run from September 2023 to May 2024, and applications for the 2023 program will open in March 2023. If you would like to be notified when applications open, please fill out the interest form linked below. Thank you!
Program Topics
Equity, Diversity, & Inclusion (EDI)
 
Knowing How Racial Identity Develops & How Racism is Internalized
 
Reckoning with Our Racialized History at Tulane & in New Orleans
 
Learning Anti-Racism Leadership
 
Facilitating Courageous Conversation
 
Moving from Conversations to Actions on Anti-Racism
 
Engaging in Collective Racial Healing
Program Goals
Learn about systemic racism, racial trauma, anti-Black racism, colorism, and interlocking oppressions, and other topics foundational to an understanding of anti-racism leadership;
 
Explore the history of racism and other intersectional systems of oppression at Tulane and in New Orleans;
 
Think critically about how racial inequities manifest in the workplace and strategies to create more equitable, diverse, and inclusive work environments;
 
Cultivate leadership skills and understanding necessary to promote an encompassing environment of belonging;
 
Think critically about systemic racism in organizational units to support racial equity;
 
Identify ways to continue the work of anti-racism and foster involvement and inclusion in the broader university community.
 
Overview
During the twelve-month program, the cohort will meet on Wednesdays. The first Wednesday of each month will be a half-day in-person session (11:30am-4:30pm), then each following week will be a virtual 2-hour session (11:00 AM – 1:00 PM).
Reading Source: The Racial Healing Handbook
Topics covered will include:
How Racial Identity Develops and How Racism is Internalized;
Anti-Racism Leadership in New Orleans and at Tulane;
Courageous Conversations about Racism;
Moving from Conversations-to-Actions on Anti-Racism;
Using a Growth Mindset to Be a Racial Ally
 
Criteria
Demonstrates commitment to Tulane University and the larger community of New Orleans;
 
Has the support of your direct supervisor and their supervisor in growing your skills and abilities with their full participation in the program as necessary;
 
Is dedicated to improving organizational culture and driving initiatives;
 
Has the ability and social influence to affect positive change within the organization;
 
Is available for and committed to participating in all aspects of the 12-month program;
 
Has the readiness to invest in lifelong learning and growth for the betterment of self, organization, and community.
1All qualified applicants to this program will receive consideration for participation without regard to sex, gender identity, sexual orientation, race, color, religion, national origin, disability, protected Veteran status, age, or any other characteristic protected by applicable law or Tulane policy.
If you have any questions, please contact the TULI Team at: tuli@tulane.edu.