Image

Latest COVID-19 News
---
Health Equity Institute
Image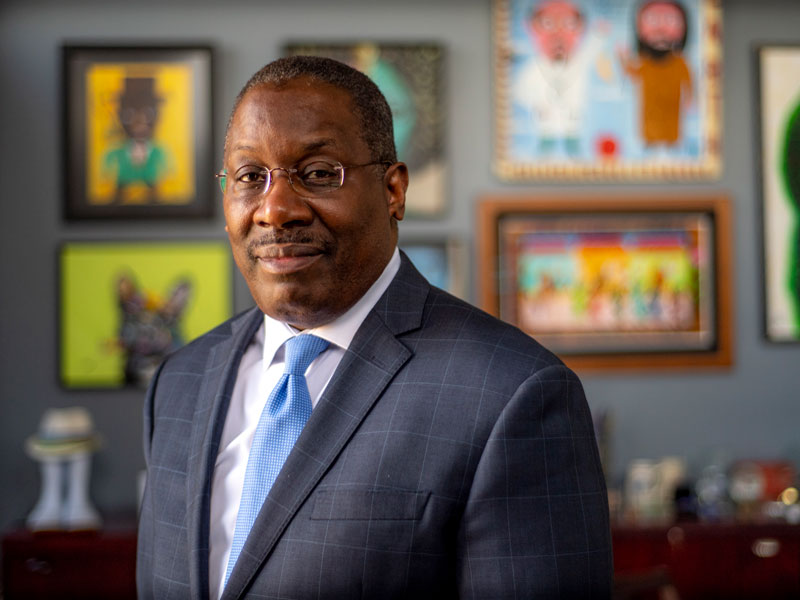 Tulane joins with students, faculty and staff across our campus, country and world in condemning and mourning the recent instances of injustices against Black Americans, including the horrific killing of George Floyd.



In this message, President Fitts outlined the university's plan to promote a more diverse, equitable and inclusive Tulane. This plan includes launching a new Health Equity Institute, which will look at how health issues, like COVID-19, disproportionately impact the Black community. LaVeist, the Weatherhead Presidential Chair in Health Equity and a national expert in his field, is the executive producer of The Skin You're In, a documentary series that explores the disparities between Black and White health in America.
---
University Roundup
---
Upcoming Events
New Orleans Book Festival Webinar: Race in America

June 17 at 5 p.m.

The New Orleans Book Festival at Tulane University will host a free discussion with renowned national authors Eddie Glaude, Jr., Cleo Wade and Kiese Laymon. The discussion will be moderated by Michelle Miller, CBS New national correspondent and co-host of CBS This Morning: Saturday. Register Now

 

Gen. Wesley Clark (ret.) to address Tulane students

June 18 at 5 p.m.

The former NATO Supreme Allied Commander will speak with political science students of associate professor Chris Fettweis, and share his thoughts on U.S. strategy during the COVID-19 outbreak. The event is free and open to the public, no registration is required. Join Us

 

New Orleans Book Festival Webinar: Home and Away

June 25 at 5 p.m.

The New Orleans Book Festival at Tulane University will host a free discussion with authors Michael Lewis and Walter Isaacson. The two authors will split the session and interview each other on their current works during the COVID-19 pandemic. Register Now
---
In the News
Op-Ed: Police abuses not even catalogued, much less suppressed

The Advocate

School of Public Health and Tropical Medicine Dean Thomas LaVeist's op-ed in The Advocate.
How 132 Epidemiologists Are Deciding When to Send Their Children to School

New York Times

"Must have social distancing, masks and hand hygiene programs" says Tulane's Lydia Bazzano.
Breast cancer: Silencing inflammatory gene may treat aggressive tumors

Medical News Today

"This exciting discovery has revealed that TRAF3IP2 can play a role as a novel therapeutic target in breast cancer treatment," says Dr. Reza Izadpanah, assistant professor of medicine at Tulane University School of Medicine, who led the research.
Coronavirus Advice is Everywhere. It Was the Same With the Spanish Flu.

Wall Street Journal

"Some of those were scams," said John Barry, a scholar at the School of Public Health and Tropical Medicine.
Virologists vigorously debunk new study on origins of the novel coronavirus

ABC News

"No scientist or group of scientists created this virus in a laboratory. That would require insight into [viral] pathogenesis and protein engineering that does not exist," said Robert Garry, Ph.D., virologist.
NCAA finalizing plan for extended college football preseason

Associated Press

Tulane team physician Greg Stewart, who is heading the American Athletic Conference's COVID-19 advisory panel, said the hope is testing and screening of the players for the coronavirus will go well enough that players won't need to use face coverings during practice.
Risk ranking of everyday activities for COVID-19, according to an infectious-disease expert

Business Insider

Dr. Susan Hassig, an epidemiologist, shares how to think about managing the risk of everyday activities.