Students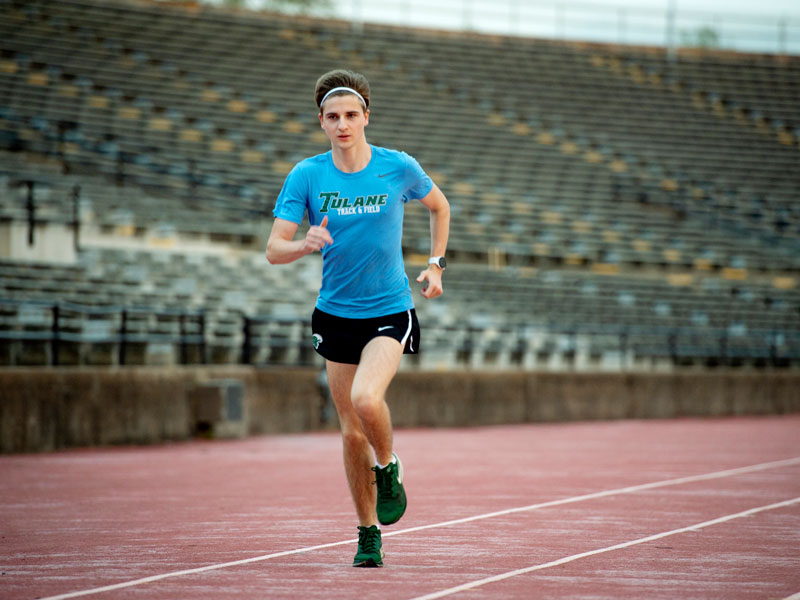 Samuel Kellum is a second-year student from New Orleans pursuing degrees in finance and computer science. Kellum created a program to help pharmacists fill prescriptions for patients with hemophilia and other bleeding disorders.
Kellum is also part of Tulane's Division 1 cross-country and track teams.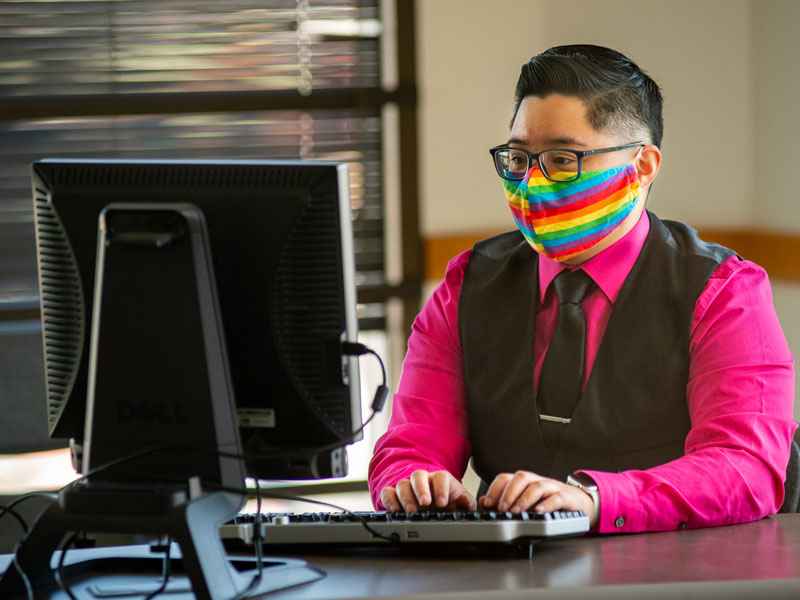 Arianne D. Sacramento is a second generation Filipino American. She is pursuing three graduate degrees and serves as the President of the Graduate and Professional Student Association. Sacramento decided to go to medical school after nearly a decade in research.  Read More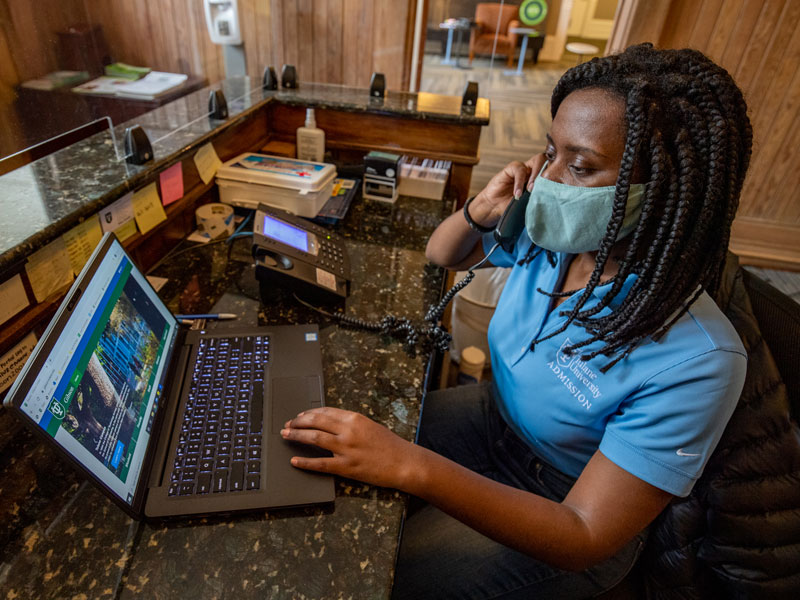 Kyla Denwood is a fourth-year student from Lombard, Illinois. She is a student intern at the Office of Undergraduate Admission, part of the Tulane University Marching Band, a member of the Club Ballroom Dance team, the Soundwave Pep Band and Phi Sigma Pi National Honor Fraternity.  Read More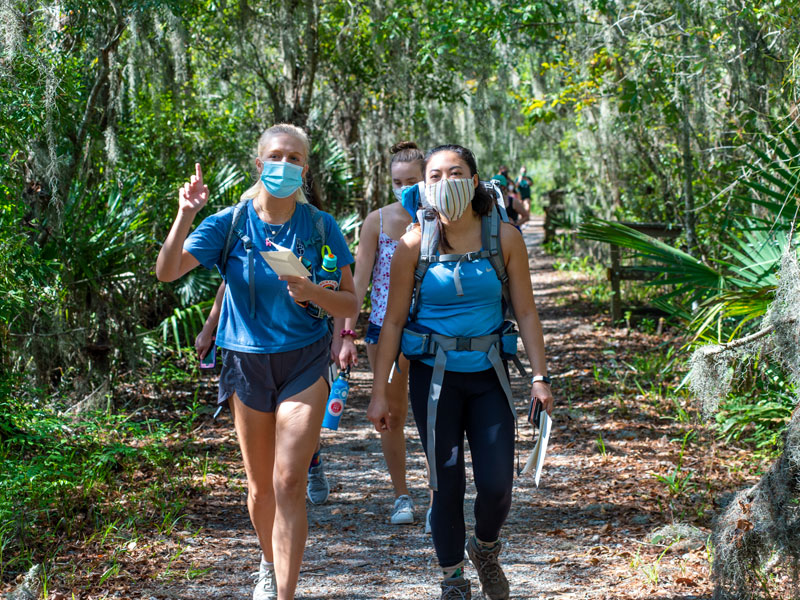 Amelia Eldridge, a senior from California, is majoring in neuroscience. She is also a trip leader with and the manager of Campus Recreation's Outdoor Adventures program.  Read More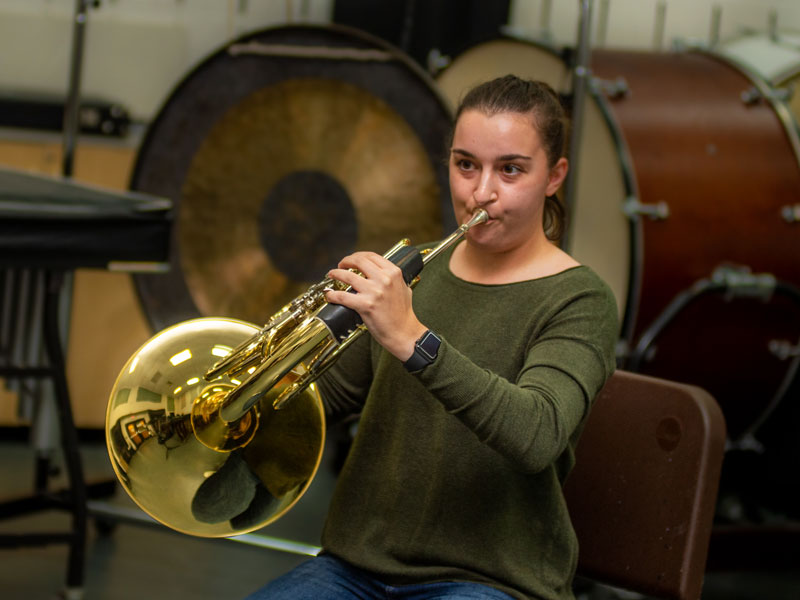 Senior Jacie Pujol of Cape Girardeau, Missouri, is pursuing degrees in French horn performance and neuroscience. She is also one of the drum majors in the Tulane marching band.  Read More
"The best part about being back on campus is being surrounded by familiar (masked) faces."
– Kyla Denwood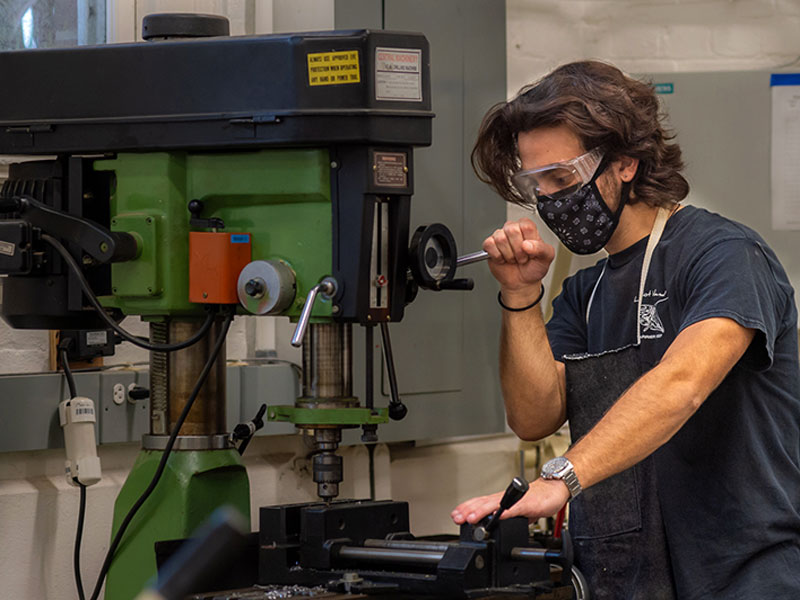 Will Kadison is a Maker Ninja — a student worker at Tulane's Scot Ackerman MakerSpace.  Read More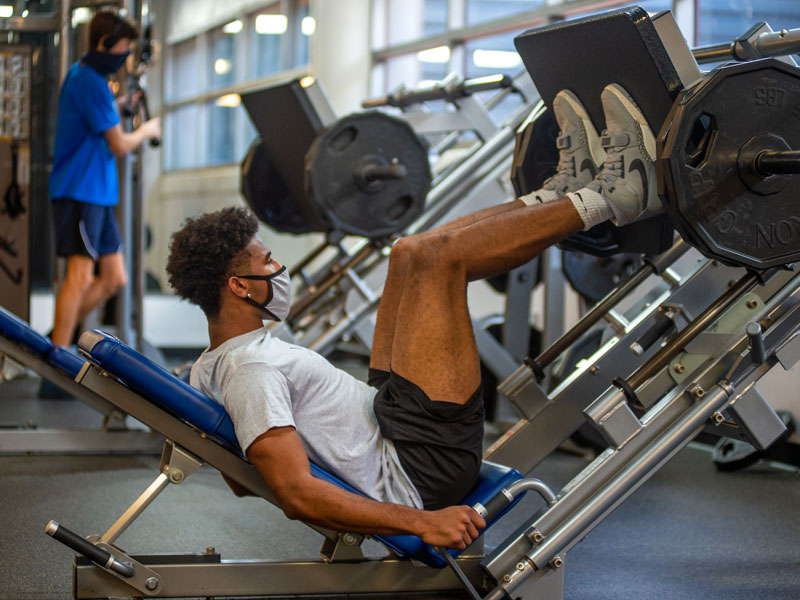 Collin Dean finds opportunities to participate in university activities and services like "Wednesdays with the O" and weekly bible study.  Read More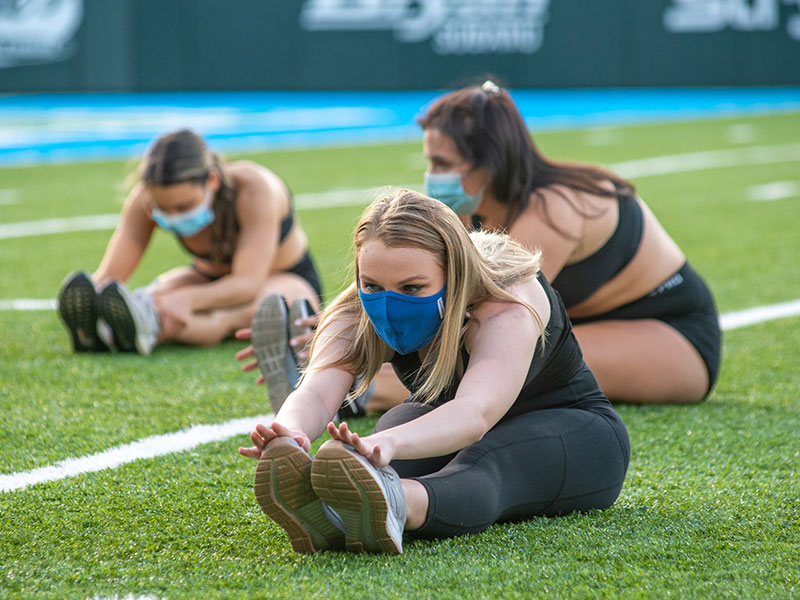 Third-year public health student Cassidy Frazier works at the Reily Center and is a member of the Shockwave dance team.  Read More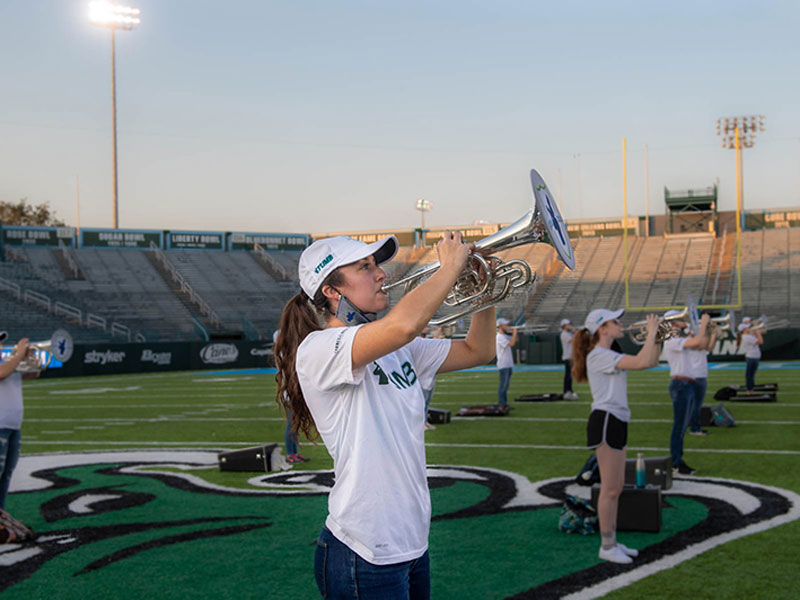 Fourth-year student Becca Lubin of Winter Haven, Florida, leads the mellophone section in the Tulane University Marching Band.  Read More
"New Orleans always felt like home to me, so making the decision to come to Tulane was an easy one."
– Cassidy Frazier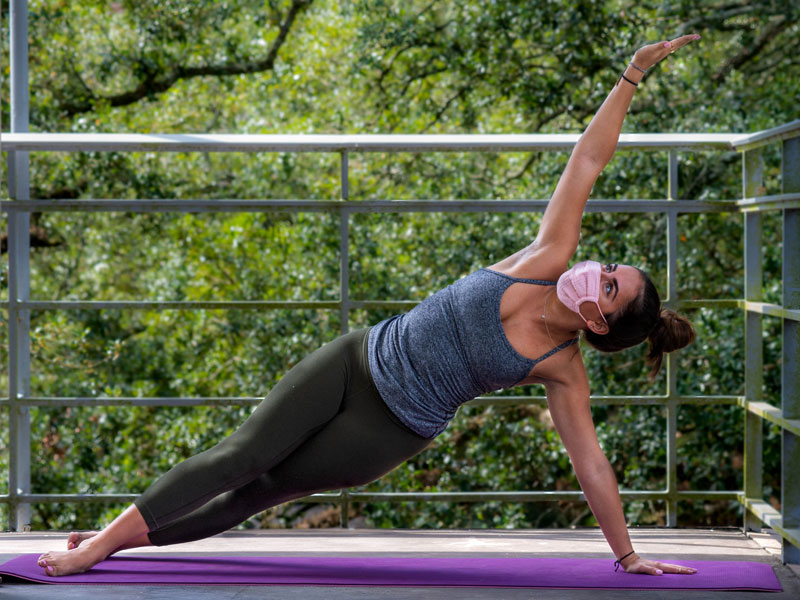 Audrey Abizaid, a second-year student from McLean, Virginia, says her professors have been helpful as she balanced in-person and online classes this semester.  Read More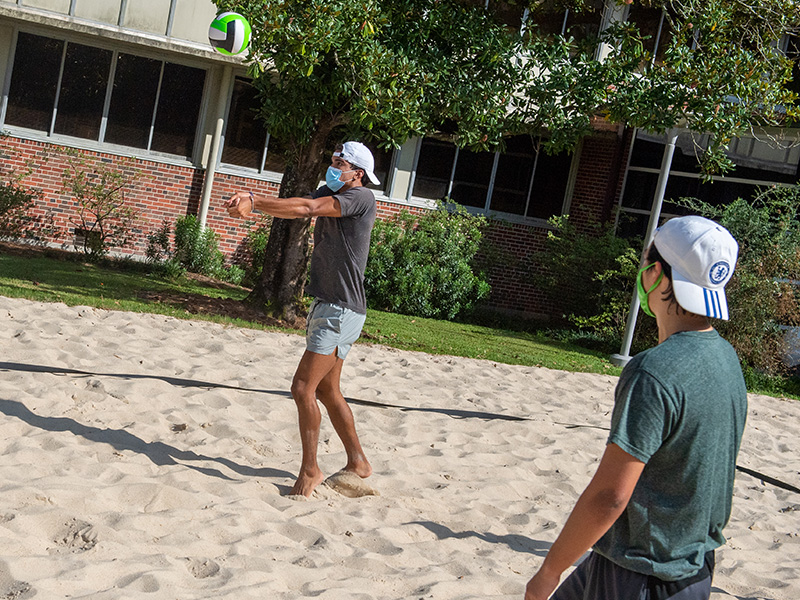 Brent Daniel is a first-year student from Charlotte, North Carolina, who also has New Orleans ties.  Read More
"Being on campus has changed my entire first-year experience."
– Brent Daniel
Experts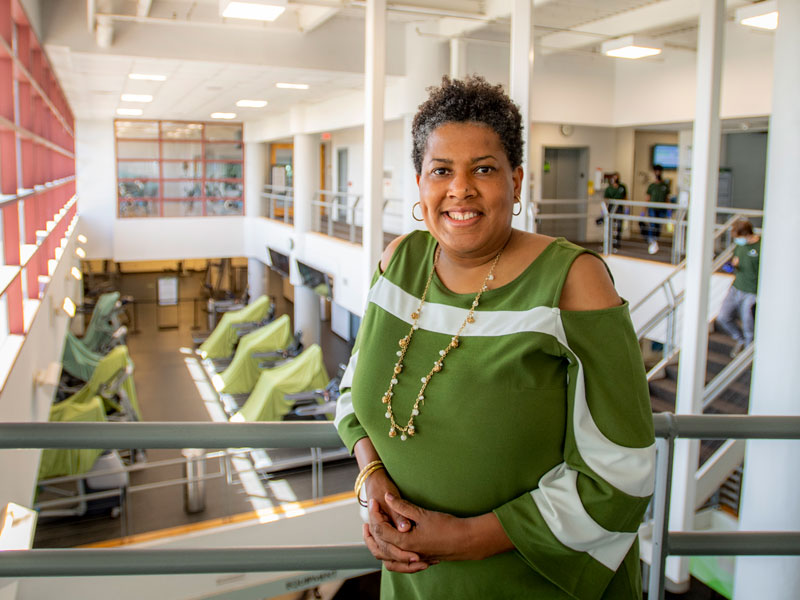 The Department of Campus Recreation, led by director Wendy Windsor, has stayed open with stringent COVID-19 safety protocols in place since early August. Windsor now looks forward to next fall with the expectation of "new normal" operations, taking lessons learned from the pandemic. Windsor recently has been elected president-elect of NIRSA: Leaders in Campus Recreation, a national, professional organization. Windsor holds a doctorate in education in sport management.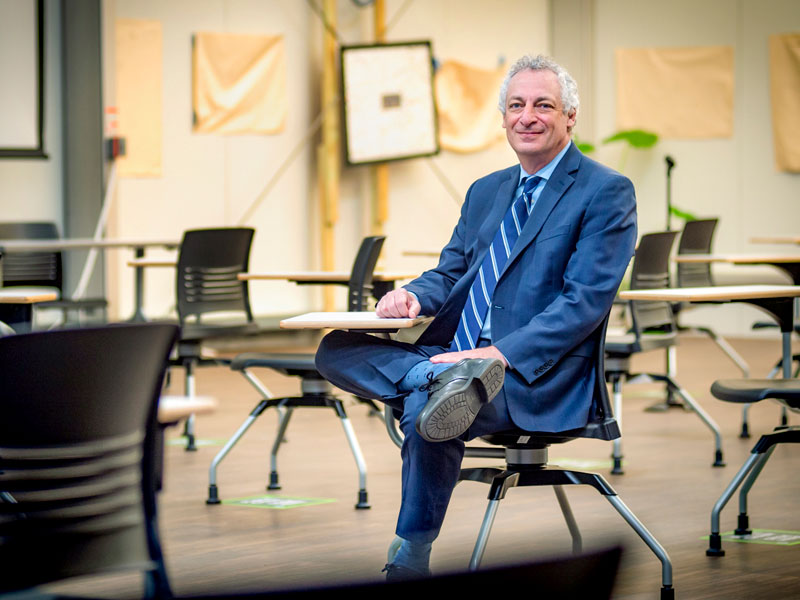 As Tulane prepares to begin the spring 2021 semester, Robin Forman, senior vice president for academic affairs and provost, talks about improvements to the temporary classrooms installed last fall to increase the university's capacity to hold on-ground classes in a safe, socially distanced manner during the COVID-19 crisis.  Read More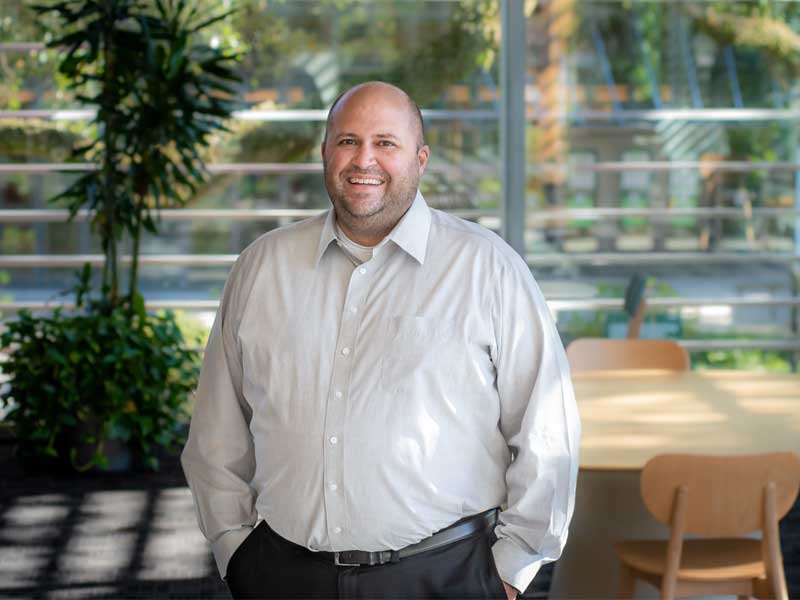 Brian Johnson is the assistant vice president for Housing, Residence Life and Campus Recreation. Johnson and his campuswide volunteer team, along with Campus Health and the School of Medicine, have coordinated a new move-in experience for students that begins at the Tulane Arrival Center, located in the Hyatt Regency Hotel in downtown New Orleans. This year's Arrival Center will open Jan. 9 – 16.  Read More
As Assistant Vice President for Campus Health, Scott Tims oversees the day-to-day operation of the daily testing, contract tracing and isolation/quarantine programs that make it possible to have in-person learning on campus.  Read More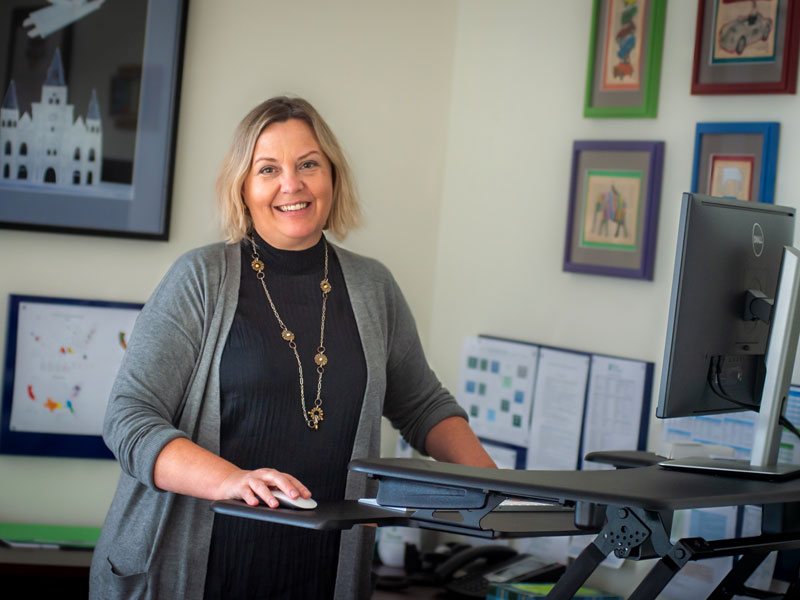 Sharon Courtney spoke on how Tulane's robust COVID-19 testing program, run by the School of Medicine, serves not just the university's faculty, staff and students, but the city as well.  Read More