2023 Anti-Racism and EDI Teach-in for Faculty and Staff
Image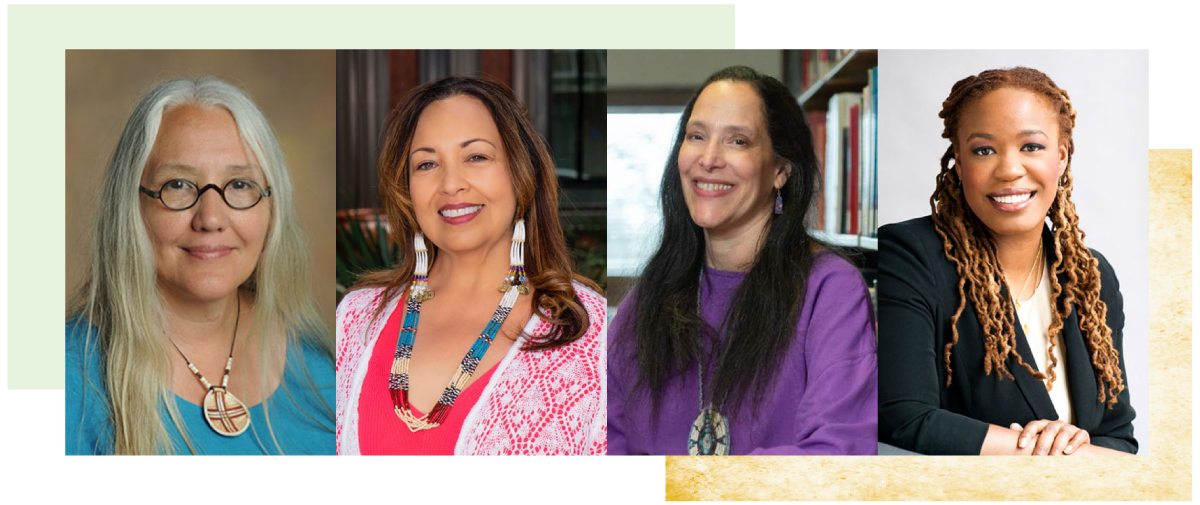 Friday, March 24
8:30 a.m. to 5 p.m.
via Zoom
Join us for the 2023 Anti-Racism and Equity, Diversity, Inclusion Teach-in for Tulane faculty and staff! Please note you must register for each of the following sessions listed below. We are excited to come together as a community to learn and grow with one another with the following 5 key learning goals.
1. Become Anti-Racist
2. Understand How Oppression Works
3. Know Intent vs. Impact
4. Understand Class Marginalization, Paternalism, and Patriarchy
5. Build Community and Organize Against Racism
The morning session begins with a welcome from President Michael A. Fitts and reminders of the purpose of the teach-in from a welcome from Chief Diversity Officer Anneliese Singh. The morning keynote panel explores how we can follow the leadership of Indigenous women to build a world of freedom and justice and ground our anti-racism and EDI work in our beloved city of Bulbancha/New Orleans. Interdisciplinary panels exploring various aspects of the connections between environmental racism and plantation/petrochemical economies and how we can dismantle systemic racism, anti-Blackness, and Indigenous erasure in our university, local, regional, and global communities follow.
Our afternoon national keynote speaker is Heather McGhee, author of The Sum of Us: What Racism Costs All of Us and How We Can Prosper Together, introduced by Provost Robin Forman. Heather explores the public policy implications of systemic racism, as well as how her concepts of "zero-sum theory" and "solidarity dividend" can address the impacts of white supremacy in the U.S. Following this afternoon keynote, there are two panels exploring how to counter the zero-sum game as it manifests in our university and city, as well as how to build solidarity across racial groups with real-life lessons from student and community activists to advance our anti-racism leadership efforts at Tulane. In the final session, faculty and staff can meet with Tulane's ALAAMEA Faculty and Staff Affinity groups that are congruent with their social identities to identify next steps in their learning from the teach-in.
Registrants will have an opportunity to view three documentaries before and after the teach-in. The first documentary is The Veil, a documentary by Tulane Alumni (Class of '22) Raven Ancar about Black student experiences at Tulane. Registrants will receive this link via email on March 22 and be able to view her documentary for 7 days (ending March 29). The password is 2023 and will be active March 22 - 29. Two other films (Anti-Racism Leadership at Tulane, produced by the EDI Office and the Anti-Racism Leadership 2021 Cohort and By Invitation Only by Rebecca Snedeker) are available throughout the year for viewing.
Free book giveaways happen during each of the session:
Morning sessions: Hilary Weaver (Trauma and Resilience in the Lives of Contemporary Native Americans) and Rebecca Snedeker (Unfathomable City: A New Orleans Atlas).
 
Afternoon sessions: Heather McGhee (The Sum of Us) and Ibram Kendi (Be Anti-Racist: A Journal)
Please scroll down to see the registration links. You must register for each session to attend.
– 2023 Anti-Racism and Equity, Diversity, Inclusion Teach-In Organizing Committee: Anneliese Singh, Carolyn Barber-Pierre, Shelby Norman, Sienna Abdulahad, Jessica Young, Danette Saylor, and Laura Osteen
Tulane University and the Office of Equity, Diversity, and Inclusion strive to offer universally accessible programming. If you anticipate needing any type of reasonable accommodation to fully participate or have questions about event accessibility, please contact edioffice@tulane.edu. We will have closed captioning and ASL provided in each of the sessions.

REGISTER FOR SESSIONS
8:30 am - 9:45 am
Bulbancha Morning Keynote: Following the Leadership of Indigenous Women: Building a World of Racial Freedom and Justice  
This Bulbancha Morning Keynote session centers Indigenous leaders in the Gulf South and national region. Panelists share Indigenous knowledge and insights into racial justice and liberation, where Indigenist gender roles have been historically matrilineal, matrilocal, and gender expansive.
Panelists:
Moderator:
---
10:00 am – 11:15 am
From Plantation to Petrochemical Economies: Engaging in Environmental Justice to Dismantle Systemic Racism at Tulane, in NOLA and across the Gulf South
In this session, we explore the interconnections of settler colonialism, Indigenous genocide, anti-Black racism, and climate change at Tulane, in New Orleans and across the Gulf South. Panelists share their lived experiences as racial justice and climate change activists and the powerful vision they have for climate justice and intergenerational healing.
Register for Zoom
 
Panelists:
Moderator:
---
12:00 pm – 1:15 pm
National Afternoon Keynote with Heather McGhee
What Racism Costs Everyone and How We Can Prosper Together
Despite its position as one of the world's most advanced economies, America has, time and time again, created policies that routinely fail its people—from the 2008 financial crisis, to crippling student debt, to the continued lack of universal healthcare. But there exists a common thread that links all of these problems, says public policy expert Heather McGhee: Racism. Structural racism is the driver of inequality—not just for people of color, but for everyone. In her new book The Sum Of Us, McGhee takes readers on a journey across the country, where she explores, with compassion, intelligence, and great care, what we lose when we buy into the zero-sum paradigm—the idea that progress for some of us, must come at the expense of others. "Now more than ever, racial division is a tool wielded by those who are the most wealthy, the most powerful, and the most self-interested," explains McGhee. What would actually improve our lives, and everything we share in common—from our infrastructure to our education system to democracy itself—would be to come together across racial divides. This talk, based on McGhee's extraordinarily powerful book, pulls back the curtain on how racism divides and devastates us; but it also offers a path forward—into the achievable changes we need to make to create a just and equitable future for all.
---
1:30 pm – 2:45 pm
From Redlining and Healthcare to Hurricanes and Charter Schools: How the "Zero-Sum" Game Shows Up at Tulane and in New Orleans and How We Make Change
In this session, panelists share how Heather McGhee's "zero-sum" theory is reflected at Tulane University and within New Orleans with a focus on "public goods" and barriers in the acquisition of intergenerational wealth for BIPOC communities. As panelists review the impact of redlining and hurricanes, as well as education and healthcare inequities, they share relevant emerging science and the social change actions Tulanians can take.
Participants:
Moderator:
---
3:00 pm – 4:00 pm
"The Solidarity Dividend": Learning from Student and Community Activism and Working Intergenerationally for Racial Equity and Justice at Tulane and in New Orleans
Panelists discuss the history of student and community activism at Tulane and in New Orleans in relation to Heather McGhee's "solidarity dividend." In doing so, panelists share common themes across this intergenerational activism and strategic progress that has been made and that still remains to be addressed.
Panelists:
Co-Moderators:
---
4:05 pm - 5:00 pm
Faculty and Staff Affinity Group Meetings
Please select a faculty and staff affinity group that is aligned with your self-identity. You may attend more than one affinity group during the 4:05 pm - 5:00 pm timeframe.
Asian American, Native Hawaiian, Pacific Islander Faculty and Staff Affinity Group
Black Faculty and Staff Affinity Group
Chinese Faculty and Staff Affinity Group
Faculty and Staff Living with Disabilities Affinity Group
Indigenous Faculty and Staff Affinity Group
Latine Faculty and Staff Affinity Group
LGBTQ+ Faculty and Staff Affinity Group
Tulane University Women's Association
White Antiracist Learning Community

Anneliese Singh

Anneliese Singh, PhD, LPC (she/they) serves as the Associate Provost for Faculty Development and Diversity/Chief Diversity Officer at Tulane University and is a Professor in the School of Social Work with a joint appointment in Psychology. Anneliese's scholarship and community organizing explores racial healing, racial justice, and NIH-funded work with trans and nonbinary people, with a focus on BIPOC and young people. Anneliese is the author of The Racial Healing Handbook: Practical Activities to Help You Challenge Privilege, Confront Systemic Racism, and Engage in Collective Healing and The Queer and Trans Resilience Workbook.

Arianne Sacramento

Identifying as Filipino American and gender-nonconforming lesbian, Arianne is graduating from Tulane University with an MD, MBA, and MPH. She served in several student leadership roles on campus, including 2 years as the President of the Graduate and Professional Student Association (GAPSA) from 2019-2021. She recently gave a TEDx talk regarding the emotional taxation of underrepresented leaders and facilitated multiple Cultural Humility and Implicit Bias sessions for first year medical students. After graduating, she hopes to continue participating in EDI endeavors as a resident.

Bobby Yan

Bobby is a second-generation Chinese American director & writer from New York City. He graduated from Tulane University in New Orleans (where he founded the Tulane Asian American Student Union) and holds a Masters degree from NYU in Visual Effects. Starting out early in his career with music videos, he has directed and edited over one hundred music videos and commercials and garnered seven Emmy Awards as an editor and producer in Sports television. Born and raised in New York City as a child of immigrants, Bobby early life was surrounded by the diverse cultures and melting pot of NYC, which displays heavily in his work today. An avid video gamer and lover of comic book culture, Bobby fuses pop culture influences with visual elements of Hip Hop culture. With a focus on telling diverse stories that bridge communities together, Bobby's work often explores topics and stories from a marginalized community perspective, exploring common bonds of ethnic/cultural heritage, gender, sexual orientation and political identification. His past work explores themes and genres of racial identity, LGBTQ, gender and anti-Asian violence.

Brigham Walker

Brigham Walker (he/him) is an Assistant Professor in the Department of Health Policy and Management at the Tulane School of Public Health and Tropical Medicine. His research generally focuses on how providers, payers, and patients behave in response to new information or incentives. He co-leads the Tulane Health Equity and Access Lab (HEAL) which focuses on discrimination and equity topics.  He is also Research Affiliate at the Institute of Labor Economics (IZA), and his CV can be found at www.brigwalker.com/cv.

Carolyn Barber-Pierre

Carolyn Barber-Pierre is the Assistant Vice President for Student Affairs, Multicultural Affairs. Carolyn has more than 40 years of professional experience in the field of higher education, diversity and inclusion and has served in her current position since 2000. Carolyn with her husband Curtis Pierre, co-founded the group, Casa Samba, a local traditional Brazilian Drum & Dance troupe that has been teaching and performing in the greater New Orleans for more than 30 years. Additionally, she is an adjunct instructor in the Dance Department.

Catherine McKinley

Catherine E. McKinley is an Associate Professor at the Tulane University School of Social Work who works on community-based participatory clinical research with Indigenous peoples. Dr. McKinley currently serves as Principal Investigator for the NIH clinical trial (R01AA028201) "Chukka Auchaffi' Natana (In Choctaw): The Weaving Healthy Families Program to Promote Wellness and Resilience and Prevent Alcohol and Other Drug Abuse and Violence". Her most recent work (2023) includes the book entitled, Understanding Indigenous Gender Relations and Violence Against Indigenous Women: Becoming Gender AWAke, which introduces the living in alignment with agility (Living AWAke) workshop as an extension of the ecological "Framework of Historical Oppression, Resilience, and Transcendence (FHORT)", which centers culturally relevant risk and protective factors related to wellness across community, family, and individual levels from a relational perspective.

Corey Miles

Dr. Miles research interests are situated at the nexus of Black performativity and carcerality, with a regional focus on the U.S. south. He investigates how surveillance and policing are technologies that fuel the structure of the U.S. south, and the ways Black aesthetics has challenged the epistemological assumptions of this structure. His forthcoming book Vibe: The Sound and Feeling of Black Life in the American South (University Press of Mississippi) un/maps the U.S. south by using the sound and feeling of trap music to reimagine what and where the South is.

Danette Saylor

Dr. Danette Saylor serves as the Director for the Office of Equity, Diversity, and Inclusion. She is an experienced administrator with over 22 years committed to creating inclusive and supportive campus communities in higher education. She earned her BS in psychology and M.Ed. in counselor education from Florida A & M University, and her Ph.D. in Rehabilitation Counseling from Florida State University. Dr. Saylor's career in higher education has been extensively serving persons with disabilities and underserved BIPOC students. She has a diversity of experiences in both academic and student affairs at small private liberal arts colleges, HBCUs, and Research I institutions. These experiences include Vice President for Student Affairs, Assistant Vice-President for Student Success and Dean of Students, Director of Student Affairs, and Assistant Professor/Undergraduate Program Director.

Denise Frazier

Denise Frazier is an educator, musician, and interdisciplinary artist from Houston, who has lived and worked in New Orleans since 2002. She is the assistant director of the New Orleans Center for the Gulf South at Tulane University, a place-based research Center that grants fellowships and organizes public programming, immersive experiences, and collective contemplation about the bioregion stretching from Texas to Florida and its connections with other regions around the world. Her research interests currently include the Gulf South and the Anthropocene, sound studies and the political, social, digital, natural, and built environments of the Gulf South and Circum-Caribbean. She is also the manager, co-founder and violinist/vocalist/percussionist of Les Cenelles, a string and technological interfacing ensemble that performs African Diasporic music through a prismatic lens that honors African and Indigenous ancestors and chronicles ecological realities.

Heather McGhee

Heather designs and promotes solutions to inequality in America. Over her career in public policy, Heather has crafted legislation, testified before Congress and helped shape presidential campaign platforms. Her book The Sum of Us: What Racism Costs Everyone and How We Can Prosper Together spent 10 weeks on the New York Times bestseller list and was longlisted for the National Book Award and Carnegie Medal for Excellence in Nonfiction. The New York Times called it, "The book that should change how progressives talk about race." and the Chicago Tribune said, "Required reading to move the country forward…". It is a Washington Post and TIME Magazine Must-Read Book of 2021. The paperback version will be out in February 2022. The Sum of Us will be adapted into a Spotify podcast by Higher Ground, the production company of Barack and Michelle Obama in June 2022, and into a young adult readers' version by Random House Children's in 2023. Heather is an educator, serving currently as a Visiting Lecturer in Urban Studies at the City University of New York's School of Labor and Urban Studies. She has also held visiting positions at Yale University's Brady-Johnson Grand Strategy Program and the University of Chicago's Institute of Politics. She is the recipient of honorary degrees from Muhlenberg College, Niagara University, and CUNY Graduate School of Public Health & Health Policy. For nearly two decades, Heather helped build the non-partisan "think and do" tank Demos, serving four years as president. Under McGhee's leadership, Demos moved their original idea for "debt-free college" into the center of the 2016 presidential debate, argued before the Supreme Court to protect voting rights in January 2018, helped win pro-voter reforms in five states over two years, provided expert testimony to Congressional committees, including a Supreme Court confirmation hearing in 2017, and led the research campaigns behind successful wage increases for low-paid workers on federal contracts, as well as at McDonalds, Walmart and other chain retailers. As an executive, McGhee transformed Demos on multiple levels. She led a successful strategic planning and rebranding process. She designed a Racial Equity Organizational Transformation which led to an increase in staff racial diversity (from 27 percent people of color to 60 percent in four years), an original racial equity curriculum for staff professional development and a complete overhaul of the organization's research, litigation and campaign strategies using a racial equity lens. McGhee also nearly doubled the organizational budget in four years. A strong coalition-builder and trusted cross-movement leader, McGhee deepened Demos' influence through new networks and collaborations inside and outside the Beltway. An influential voice in the media and a former NBC contributor, McGhee regularly appears on NBC's Meet the Press and MSNBC's Morning Joe, Deadline White House and All In. Her 2020 TED talk is entitled "Racism Has a Cost for Everyone". She has shared her opinions, writing and research in numerous outlets, including the Washington Post, New York Times, Wall Street Journal, USA Today, Politico and National Public Radio. McGhee's conversation on a C-SPAN program in 2016 with a white man who asked for her help to overcome his racial prejudice went viral, receiving more than 10 million views and sparking wide media coverage that included a New York Times op-ed, a New Yorker piece and a CNN town hall. In spring 2018, Starbucks founder Howard Schultz asked McGhee to advise the company as it designed an anti-bias training for 250,000 employees in the wake of the unjust arrest of two black men in a Philadelphia store. McGhee wrote a report with recommendations for how Starbucks can apply a racial equity lens to their businesses, and how other companies both large and small can benefit from doing the same. McGhee also played a leadership role in steering the historic Dodd-Frank Wall Street Reform and Consumer Protection Act, and was one of the key advocates credited for the adoption of the Volcker Rule. She holds a B.A. in American Studies from Yale University and a J.D. from the University of California at Berkeley School of Law,. McGhee is the chair of the board of Color Of Change, the nation's largest online racial justice organization, and also serves on the boards of the Rockefeller Brothers Fund, the Open Society Foundations' US Programs and Demos.

Hilary N. Weaver

Hilary N. Weaver, DSW (Lakota) is a Professor Emeritus in the School of Social Work, University at Buffalo (State University of New York). She received her BS from Antioch College in social work with a cross-cultural studies focus and her MSW and DSW from Columbia University. Her teaching, research, and service focus on cultural issues in the helping process with an emphasis on Indigenous populations. She has numerous publications including the edited volume Routledge International Handbook of Indigenous Resilience (2022).

Jessica Young

Jessica is a Trellis College Completion Coach at the Cowen Institute for Public Education Initiatives. She also serves as the committee chair for the Cowen Institute's EDI Committee. Her passion for advocacy was born from her exposure to volunteer service at Tulane, where she earned her B.A. in International Relations, International Development, and Asian Studies. After receiving her M.A. in Conflict, Security and Development from the University of Sussex in Brighton, UK, she moved to Southeast Asia to facilitate ethical volunteer programs for college students traveling in Thailand and Cambodia. She is committed to strengthening equitable access to education and opportunity in the New Orleans community and beyond.

Jo Banner

Jo's love for Louisiana was partly instilled by her grandparents, who passed down 10 generations of Louisiana folktales and history highlighting her Afro-Creole Heritage. The West African fables of Compere Lapin and Bouki, her grandparents' favorites, helped Jo develop a deep connection to tradition and a recognition of liberation through nature. Sparked by this connection, Jo utilizes both a Bachelor's and Master's degree in Communications to protect Louisiana's people and its environment fiercely. Jo founded The Descendants Project, where she now channels her affection and knowledge into challenging systems, primarily legal systems that have exploited the descendants, such as herself, of those enslaved to plantations. She is now working to gain recognition of the burial grounds of the enslaved as sacred sites and aims to protect such sites and their communities from degradation, especially degradation caused by heavy industry. As a resident of Louisiana's Cancer Alley, Jo champions environmental justice causes and is actively developing strategies to transform land slated for use by pollutant-causing industries into green spaces where communities like hers can thrive. She has spoken before the United Nations and participated in the first Intergovernmental Negotiating Committee to develop an international legally binding instrument on plastic pollution Jo hosted the chair of the Committee on Natural Resources, Rep. Raul Grijalva, and his team on a tour of Cancer Alley and assisted his recent work on the Environmental Justice for All Act.

Joy Banner

Dr. Joy Banner is Co-Founder and Co-Director of The Descendants Project, a nonprofit foundation committed to the liberation of the Black descendant community through the dismantling of inequitable and discriminatory economic, environmental, and social systems inherent in the violent legacies of slavery. After earning a Ph.D. from Louisiana State University, she taught business communications, marketing, and entrepreneurship at the university level where she advanced to Chair of the Management program. Joy is a proud member of the local descendant community with rooted ancestry that can be traced to the 18th century. The folklore, narratives, and resourcefulness of her community elders and ancestors are the inspiration for the collective and collaborative philosophy of The Descendants Project, in service of the community's health, wellness, and most importantly, happiness. As part of this work, Dr. Banner is on the front lines of the struggle against environmental racism in the form of petrochemical plants along Louisiana's River Road, otherwise known as "Cancer Alley." Dr. Banner is the former Director of Communications and descendant of people enslaved at Whitney Plantation, the only plantation museum in Louisiana that centers the lives of the enslaved. In her spare time, she enjoys writing screenplays, biking on the levee, and taking care of her fur baby, Louie.

Judith Maxwell

Judith Maxwell, Etowah Nation, Louise Rebecca Schawe and Williedell Schawe professor of linguistics and anthropology and Director of the Native American Studies minor program at Tulane, works on language and culture revitalization, bilingual education, pragmatics and discourse, focusing on Mayan, Uto-Aztecan and Tunican languages. She is founder and director of Oxlajuj Aj, a Kaqchikel Language and Culture program; co-director of Kuhpani Yoyani Luhchi Yoroni, the joint Tunica-Tulane Language and Culture Revitalization Project, and consultant to the Ministry of Education Department and Proyecto Lingüístico Francisco Marroquín in Guatemala.

Kate Babineau

Kate is a Senior Research Fellow with the Cowen Institute, a core fellow with the Newcomb Institute, and a Cohort 9 Fellow with Harvard University's Strategic Data Project. Her areas of interest include qualitative and mixed-methods research, data visualization, research ethics, and making educational systems more equitable for excluded populations. Prior to joining the Cowen Institute, Kate earned her MSc in Applied Social Research and her PhD in Social Policy in 2014 from Trinity College, Dublin. Her postdoctoral work was with the Dublin Institute of Technology. Her academic research focused on immigration and social integration in elementary schools in Dublin. Prior to that, she earned a Bachelor's in Philosophy from Loyola University in 2006. She's a current graphic design student in Tulane's School of Professional Advancement and an instructor of qualitative methods with Harvard University's Strategic Data Project. She is forever interested in the intersection between data, design, and the democratization of information.

Lora Ann Chaisson

Lora Ann Chaisson is the Principal Chief of the United Houma Nation (UHN) and is a resident of Pointe aux Chenes, LA. She is the daughter of Theo Chaisson and the late Betty Sanders Chaisson. Ms. Chaisson serves as the Delegate for the UHN to the National Congress of American Indians (NCAI). She was elected as the Southeast Regional Area Alternate Vice President for NCAI. She is also a current member of the United States Department of Labor Native American Employment and Training Council as well as a Board Member for the American Indian Alaska Native Tourism Association (AIANTA). Locally, she is an appointee to the Lafourche, Assumption, and Terrebonne (LAT) Workforce Board. Ms. Chaisson is employed as a Vice President of Tribal Solutions Group. Her work with Tribal Solutions Group encompasses a variety of divisions with solution based services in areas such as education, gaming, medical, and broadband/communications specifically for tribal nations, entities, and enterprises. Previously, she worked with the Inter-Tribal Council of Louisiana and the Institute for Indian Development within both the domestic violence and the workforce development programs. Lora is an alumnus of the American Indian Opportunity Ambassador Program – a national organization providing capacity building and leadership development for Native American professionals looking to grow their communities. During her free time Ms. Chaisson enjoys teaching friends and family traditional Houma Indian basket-weaving, jewelry-making, and cooking. She has exhibited her work at various venues, and in addition, is a long-standing presenter at the New Orleans and Jazz Heritage Festival has presented for decades.

Michael A. Fitts

Michael A. Fitts has served as the 15th president of Tulane University since 2014. Fitts is recognized as one of the country's foremost legal scholars on administrative and constitutional law, particularly matters relating to separation of powers. A trademark of his scholarship, consistent with the values he later brought to his academic leadership roles, has been its interdisciplinary compass, drawing insights from political science, psychology, game theory, philosophy, economics and history in challenging conventional wisdom about legal institutions and governmental powers. Fitts also holds the position of Judge Réné H. Himel Professor of Law at Tulane Law School.

Patrick Norton

Patrick Norton is the Senior Vice President and Chief Operating Officer of Tulane University. In this role, Mr. Norton is responsible for all operational aspects of the university including Finance, Facilities Management, Capital Planning and Real Estate, Human Resources, Information Technology, Business Services, Risk Management, Campus Police, Internal Audit and Emergency Preparedness, and Business Continuity. As the Chief Operating Officer, Patrick is charged with creating an environment fueled by innovation, discovery and discipline, while ensuring the financial and operational stability of Tulane University. As the most senior non-academic officer, his broad portfolio represents the underlying infrastructure supporting the academic mission and vision of the university.

Robert Westley

Robert Westley is LOCHEF Professor of Legal Ethics & Professional Responsibility at Tulane University Law School in New Orleans. His research and teaching interests are in the fields of critical race theory, constitutional law, philosophy of law, law and literature, and the legal profession. He is the author of Restitution Claims for Wrongful Enslavement and the Doctrine of the Master's Good Faith in THE SOCIAL AND LEGAL CONSTRUCTION OF WHITENESS: AN INTERDISCIPLINARY ANALYSIS, University of Mississippi Press (2016) as well as First-Time Encounters: "Passing" Revisited and Demystification as a Critical Practice, 18 Yale Journal of Law and Social Policy 297 (2000). He is currently working on a book on reparations for historical injustice. Professor Westley is a 2021 recipient of the Tulane University Provost's Award for Excellence in Equity, Diversity and Inclusion.

Robin Forman

Dr. Forman was appointed Senior Vice President for Academic Affairs and Provost in September 2016. He previously served as dean of the Emory College of Arts and Sciences and the Asa Griggs Candler Professor of Mathematics at Emory University. He has held faculty and administrative appointments at Rice University, and has served as an instructor at MIT and as a visiting professor at the University of Burgundy, Harvard University and the Mathematical Research Institute. Dr. Forman received a Bachelor of Arts and a Master of Arts in mathematics from the University of Pennsylvania and a doctoral degree in mathematics from Harvard University. His research, which has been funded by the National Science Foundation, the National Security Agency and the Defense Advanced Research Projects Agency, focuses on combinatorial methods in topology and geometry.

Ron Gubitz

Ron Gubitz is the executive director at Tulane Hillel. Tulane Hillel is a nationally recognized Hillel focusing on building inclusive community and developing student leadership through Jewish values. Ron is an innovative and impactful educator who infuses his love of the arts and humor into every aspect of his work. He recently served as the Leadership Coach for The John F. Kennedy Center's innovative Turnaround Arts program, a national effort that supports schools and inspires students through the strategic use of the arts. From 2011—2016, he served as principal of the ReNEW Cultural Arts Academy in New Orleans, leading the Pre-K—4th grade school through a dramatic turnaround of what had been the lowest performing school in the entire state of Louisiana. A graduate of Indiana University, Ron began his career at Vashon High School in St. Louis teaching English. There, he launched the school's first AP program and founded the inaugural chapter of Hip Hop Congress, a national non-profit he started in college that uses hip hop to uplift creators and their communities.

Sheila Tahir

Born and raised in Bulbancha, Sheila holds an intense love for her home that is complicated by the systemic conditions that exist here. She has an intimate understanding of how racial and environmental injustices throughout Louisiana's history have shaped uneven geographies across the state, and how extractive economies such as chattel slavery and the oil and gas industry have helped perpetuate these divisions that have led to such stark disparities in terms of health, wealth, and opportunity. Sheila has a M.A. in Social and Cultural Anthropology and works for a local environmental justice organization, the Louisiana Bucket Brigade.

Shelby Norman

At Tulane, Shelby Norman is the Program Manager for the Office of Equity, Diversity, and Inclusion. She was raised in Atlanta, Georgia. She has always been immersed in diverse expressions of Southern culture and community. While at Arkansas Tech University, Shelby served as the Diversity Programs Coordinator and engaged in the implementation of the university's first Diversity and Inclusion strategic planning efforts, serving as a Student Affairs-based liaison working with key stakeholders in the campus community to create a more inclusive and equitable campus culture. In this position, she elevated the needs of marginalized student populations through research-based approaches to recruitment and retention practices.

Sherdren Burnside

Sherdren Burnside's professional experience spans over 30 years of service in education, community development, and non-profit management. Burnside is an initiator who is particularly effective in new and emerging environments. She has served as the founding director of several non-profits. Prior to becoming Dirctor of Posse New Orleans, Burnside taught English in Jefferson Parish Public Schools and Delgado Community College. She also leads a faith-based non-profit and is an anti-racist organizer and trainer. She earned her B.A. from Loyola University, New Orleans and M.Ed. from Teachers College, Columbia University.

Sienna Abdulahad

Sienna Abdulahad serves as the Director of Finance and Operations for the Taylor Center for Social Innovation and Design Thinking. She brings more than a decade of experience in online, experiential, social media and print marketing to Tulane. Abdulahad earned a B.S. in Marketing and Management from Siena College and an M.A.Ed. in Higher Education and Student Affairs from Virginia Tech. In 2018, she began serving as the Associate Director for Multicultural Affairs at Tulane University. She has experience working in multicultural programs and services, student activities, inclusion and diversity, and academic advising. Sienna has always been committed to excellence when working with and for students. Throughout her time in the profession, she has proposed initiatives that challenge the status quo and counter the dominant narratives in our society.

Tammy Greer

As a member of the United Houma Nation and director of the Center for American Indian Research and Studies (CAIRS) at Southern Miss, Dr. Greer has worked with Southeastern Native tribal members on numerous projects including the formation of CAIRS and the building of a 1000 square foot Medicine Wheel garden located on campus for whom she is the caretaker. She is the faculty advisor for the Golden Eagles Intertribal Society, a Native focused student group on campus who, along with CAIRS, tends the garden, hosts a yearly powwow and organizes two Native Ways School Day events each year. She works with other gardeners and medicine people as part of a grant from the Women's Earth and Climate Action Network (WECAN), growing food, native plants and distributing those, along with seeds, as part of an effort to regain food sovereignty. Dr. Greer is currently working with the Mississippi INBRE Telenutrition Center to recruit Native students from Mississippi and Louisiana to engage in a summer program in health disparities research. The focus of her Okla Achukma project is to address preventable chronic diseases in our Southeastern Native tribes in a more holistic way using the traditional teachings of the sacred Medicine Wheel.