Friday, May 13
Join us for the 2022 Anti-Racism and Equity, Diversity, Inclusion Teach-in for Tulane faculty and staff! Please note you must register for each of the following sessions listed below. We are excited to come together as a community to learn and grow with one another with the following 5 key learning goals.
1. Become Anti-Racist
2. Understand How Oppression Works
3. Know Intent vs. Impact
4. Understand Class Marginalization, Paternalism, and Patriarchy
5. Build Community and Organize Against Racism
The morning session begins with a welcome from President Michael A. Fitts and setting the purpose of the teach-in, followed by a morning keynote panel with Mariah Moore (Founder, House of Tulip), Keith M. Plessy (President, Plessy and Ferguson Foundation), and Phoebe Ferguson (Executive Director, Plessy and Ferguson Foundation) to ground our work in our beloved city of New Orleans. Interdisciplinary panels exploring various aspects of systemic racism and how we can dismantle racism in our university, local, regional, and global communities follow.
The afternoon session begins with a brief dance performance by Full Radius Dance, whose mission is to redefine the boundaries of dance by bringing together disabled and nondisabled dancers through performance, education, and advocacy. Our afternoon keynote dialogue, introduced by Provost Robin Forman and moderated by Dean Thomas LaVeist features Dr. Camara Jones, physician, epidemiologist and former President of the American Association of Public Health allegories of racism in The Gardener's Tale are internationally-known and have shaped anti-racist practices across multiple disciplines. Following this afternoon keynote, there are two panels exploring how to counter anti-API and anti-Latinx racism and advance our anti-racism leadership efforts at Tulane. In the final session, faculty and staff can meet with Tulane's affinity groups that are congruent with their social identities to identify next steps in their learning from the teach-in.
Registrants will have an opportunity to view three documentaries before and after the teach-in. The first documentary is The Veil, a documentary by Tulane Senior Raven Ancar about Black student experiences at Tulane. Registrants will receive this link via email on May 1st and be able to view her documentary for 14 days (May 14th-May 21st). The second (Anti-Racism Leadership at Tulane produced by the EDI Office and the Anti-Racism Leadership 2021 Cohort) and third films (By Invitation Only by Rebecca Snedeker) are available throughout the year for viewing.
The first 200 registrants will receive a workbook from Ibram Kendi (Be an Anti-Racist: A Journal for Awareness, Reflection, and Action). These registrants will receive an email on May 10th about picking their books up from the Provost's Office (200 Gibson Hall).
 
Please scroll down to see the registration links. You must register for each session to attend.
– Anti-Racism and Equity, Diversity, Inclusion Teach-In Organizing Committee: Anneliese Singh, Carolyn Barber-Pierre, Angel Carter, Shelby Norman, Danette Saylor, Sienna Abdulahad, Laura Osteen, and Benji Brubaker
Tulane University and the Office of Equity, Diversity, and Inclusion strive to offer universally accessible programming. If you anticipate needing any type of reasonable accommodation to fully participate or have questions about event accessibility, please contact edioffice@tulane.edu. We will have closed captioning and ASL in each of the sessions.

REGISTER FOR SESSIONS
8:30 am – 9:45 am
Bulbancha Morning Keynote with Mariah Moore, Keith Plessy, and Phoebe Ferguson

Session Description: The morning begins with Tulane's Indigenous Land Acknowledgement by Colleen Billiot (Houma Nation) and a welcome by President Michael Fitts. We then ground our work in our beloved city of Bulbancha/New Orleans with a morning keynote panel exploring the past, present, and future of anti-racism work with Mariah Moore (Founder, House of Tulip) and the descendants of the Plessy v Ferguson case that legalized segregation over 125 years ago - Keith M. Plessy and Phoebe Ferguson (President and Executive Director respectively of the Plessy and Ferguson Foundation). Closed captioning and ASL is provided.

Register here
9:45 am – 10:00 am
Break
10:00 am – 10:45 am
Indigenous Empowerment and Thriving at Tulane: Moving Beyond Land Acknowledgements and Taking Action across Our Units

Presenters: Colleen Billiot (Houma Nation), Yowelunh (Lauren) W. McLester-Davis (SPHTM), Judith Maxell (SLA), Joseph Bull (SSE), John DePriest (SLA), and John Barbry (Biloxi-Tunica Nation)

Session Description: In this session, Tulane and local Indigenous/First Nation/Native American community members describe their experiences at Tulane and the resources needed to support empowerment and thriving across the university. Panelists talk about both the utility of land acknowledgements in higher education and the ways our university can move beyond them to take sustained action on campus and locally in Bulbancha and the Gulf Region. Closed captioning and ASL is provided.
10:45 am – 11:00 am
Break
11:00 am – 11:55 am
Black Joy, Resistance, and Liberation at Tulane and in Bulbancha

Presenters:  Carolyn Barber-Pierre (CIL), Mike Cunningham (SSE), Jinaki Flint (Counseling and Psychological Services), Halima Leak Francis (SoPA), Tyler Hodges (CIL) and Deanna Robertson (Case Management and Victim Support Services)

Session Description: In this session, panelists explore the long and sustained history of everyday Black, intergenerational joy, excellence, activism, and resistance at Tulane and in Bulbancha/New Orleans. The dialogue focuses on how panelists conceptualize, participate in, and live Black abolition and liberation in their personal and professional lives. Closed captioning and ASL is provided.

Register here
11:55 am – 12:00 pm
Break
12:00 pm – 1:45 pm
Full Radius Dance
National Afternoon Keynote with Dr. Camara Jones

Session Description: Our afternoon keynote with Dr. Camara Jones is introduced by Provost Robin Forman and moderated by Dean Thomas LaVeist. Dr. Camara Jones is a physician, epidemiologist and former President of the American Association of Public Health whose allegories of racism in The Gardener's Tale are internationally-known and have shaped anti-racist practices across multiple disciplines. Full Radius Dance opens the session. Closed captioning and ASL is provided.

Register here
1:45 pm – 2:00 pm
Break
2:00 pm – 3:00 pm
Understanding the Connections between Anti-API and Anti-Latinx Racism and Interrupting Anti-Blackness at Tulane

Presenters:  Eddy Cruz (NTC), Cecilia Gambala (SOM), Tony Hu (SOM), Sonia Malhotra (SOM), Manuel Ocasio (SOM) and Eva Silvestre (SPHTM)

Session Description: Panelists discuss the common threads of anti-API and anti-Latinx systemic racism and their connections to anti-Blackness and white supremacy. The dialogue explores interventions Tulanians can use to identify, name, and interrupt these connections and advocate for API and Latinx learning, working, and living environments at Tulane. Closed captioning and ASL is provided.

Register here
3:00 pm – 3:30 pm
Break
3:30 pm – 4:30 pm
Everyday Anti-Racism Leadership Practices at Tulane: Engaging in Individual and Collective Racial Equity Change Work

Presenters:  Timmothy Craft (Violence Prevention Institute), Sheila Gold (SoPA), Daniela Rivero-Bryant (SoA), Barry Spanier (SLA)

Session Description: In this session introduced by Chief Operating Officer Patrick Norton, panelists describe specific leadership strategies and interventions that Tulane faculty and staff can use to reduce the harm of systemic, intergenerational racism within higher education and locally at Tulane and in the Gulf Region. Panelists explode myths about what it means to be a good "racial ally" and share personal and professional examples of embedding anti-racism practices into their everyday leadership. Closed captioning and ASL is provided.

Register here
4:30 pm – 5:00 pm
Faculty and Staff Affinity Group Meetings (links coming soon)

BIOGRAPHIES
Sienna Abdulahad
Image
Sienna Abdulahad serves as the Director for the Office of Multicultural Affairs. She brings more than a decade of experience in online, experiential, social media and print marketing to Tulane. Abdulahad earned a B.S. in Marketing and Management from Siena College and an M.A.Ed. in Higher Education and Student Affairs from Virginia Tech. In 2018, she began serving as the Associate Director for Multicultural Affairs at Tulane University. She has experience working in multicultural programs and services, student activities, inclusion and diversity, and academic advising. Sienna has always been committed to excellence when working with and for students. Throughout her time in the profession, she has proposed initiatives that challenge the status quo and counter the dominant narratives in our society.
Carolyn Barber-Pierre
Image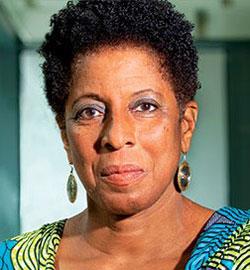 Carolyn Barber-Pierre is the Assistant Vice President for Student Affairs, Multicultural Affairs. Carolyn has more than 40 years of professional experience in the field of higher education, diversity and inclusion and has served in her current position since 2000. Carolyn with her husband Curtis Pierre, co-founded the group, Casa Samba, a local traditional Brazilian Drum & Dance troupe that has been teaching and performing in the greater New Orleans for more than 30 years. Additionally, she is an adjunct instructor in the Dance Department.
John Barbry
Image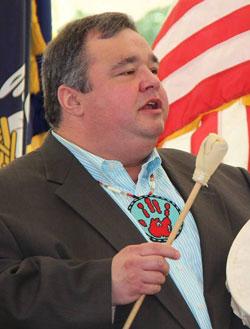 John Barbry (he/him/his) serves as Director of Development and Programing overseeing the Tunica-Biloxi Language & Culture Revitalization Program (LCRP) and Education Department. In 1987, Barbry assisted with cataloging of the "Tunica Treasure" shortly after the collection was repatriated to the Tunica-Biloxi. Barbry was the first Native American appointed archivist at the Smithsonian Institution's National Museum of the American Indian in 1993. The Louisiana Endowment for the Humanities selected Mr. Barbry for the 2022 Champion of Culture award for making a lasting mark through his support and promotion of Louisiana's cultural resources.
Colleen Billiot
Image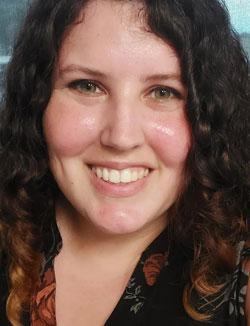 Colleen Billiot is a member of the United Houma Nation and a resident of St. Bernard Parish. She co-founded the Houma Language Project, spear-headed the return of the Houma's traditional Tasso Time gathering, and is working to compile a comprehensive history of her people. She's an apprentice under Master Basket Weaver, Janie Luster, and Master Storyteller, Grayhawk Perkins. Colleen received her Bachelor's in International Relations with a Minor in German from Tulane and her Master's in Conflict Resolution from Georgetown. She is also a certified instructor of basic self defense for women with Rape Aggression Defense Systems (RAD).
Image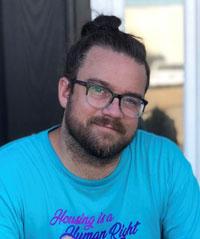 Ben Brubaker
Ben is Program Manager for Social Justice and Student Leadership at the Tulane Center for Public Service. They are a white, non-binary, disabled poet, organizer and facilitator working at the intersections of anti-racism, disability justice and prison-industrial-complex abolition. Ben graduated from Tulane with a B.A. in Africana Studies and Philosophy, a Masters of Liberal Arts, and is now a trainer/organizer-in-training with the People's Institute for Survival and Beyond.
Joseph Bull
Image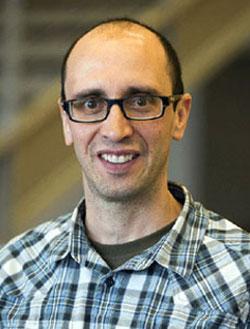 Dr. Bull (he/him/his) serves as Associate Dean of Research, Faculty Affairs and Graduate Studies and is the John and Elsie Martinez Biomedical Engineering Chair. Dr. Bull is the co-chair of the Indigenous Faculty and Staff Affinity Group at Tulane. His lab research focuses on biofluid mechanics and ultrasound, including theoretical and computational modeling, and in vitro and in vivo experiments. His work in gas embolotherapy is focused on developing this potential treatment for cancer and addressing related fundamental questions, which involves injecting perfluorocarbon liquid droplets into the bloodstream and then selectively vaporizing them to form gas bubbles that occlude blood flow and/or deliver drugs to tumors.
Angel Carter
Image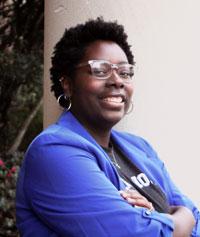 Angel Carter (she/her/hers) is a Senior Admission Counselor and the Diversity & Access Coordinator in the Office of Undergraduate Admission at Tulane University. Angel's work is not only to recruit students to the university, but to also ensure that admission processes are equitable and primarily help to serve students who are historically and systematically marginalized and underrepresented within higher education. She leads the Diversity, Equity, and Inclusion team within Tulane Admission where they plan and implement diversity and access outreach programs and initiatives for BIPOC and first-generation students.
Timmothy Craft
Image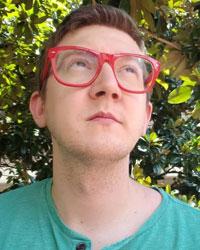 Tim Craft is the Program Manager for the Tulane University Violence Prevention Institute. They are a community organizer who has worked primarily with queer and disabled folks. They graduated from Tulane School of Social Work with an emphasis on the work of grass-roots organization.
They believe in centering the voices of those most impacted, often those kept in the margins. They are interested in work that is accessible, utilizes anti-racist frameworks, and is inclusive of LGBTQIA+ identities.
Eddy Cruz
Image
Eddy Cruz (he/him/his) is the Assistant Dean & Executive Director of NTC Career Services. He leads the NTC Career Services team, in collaboration with campus partners, to offer tailored career services that meet the needs of all Tulane students. Additionally, he believes representation matters, and his team represents this. Eddy also empowers them to utilize their unique experiences and strives to create an environment where they feel safe sharing their whole selves at work. Eddy earned his M.A. in Student Affairs in Higher Education from the Indiana University of Pennsylvania and a B.A. in Speech Communication from Kutztown University and began his career at the University of Georgia.
Michael Cunningham
Image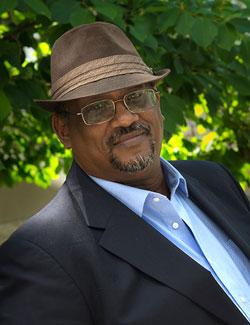 Michael Cunningham has a joint faculty appointment in the Department of Psychology and the undergraduate program in Africana Studies. He serves as an Associate Provost for Graduate Studies and Research in Tulane University's Office of Academic Affairs. As a developmental psychologist, Mike has a program of research that focuses on racial, ethnic, psychosocial, and socioeconomic processes that affect psychological well‐being, adjustment to chronic stressful events, and academic achievement among African American adolescents and their families. He uses mixed methods in his current research project that includes the study of gender‐specific patterns of resilience and vulnerability in urban African American participants.
John DePriest
Image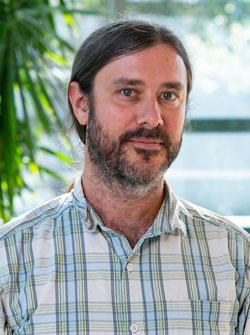 John DePriest (he/him/his; Choctaw Nation of Oklahoma) is a songwriter, musician, linguist, and teacher based out of Bvlbancha, Louisiana. He grew up in Shukhvta Tvmaha (Possum Town), Mississippi, and after a stint in Nashville, moved to New Orleans in 2009. John earned a PhD in Linguistics at Tulane, studying the overlap of language and music in neurocognition, and currently teaches in Tulane's EAPP Program. He is also songwriter and bandleader for the country funk band Bogue Chitto, and in 2021 was awarded a Monroe Fellowship from the New Orleans Center for the Gulf South to create an album of new and traditional Choctaw Music. In addition to music and teaching English, he is actively working to expand the use of the Choctaw language.
Phoebe Ferguson
Image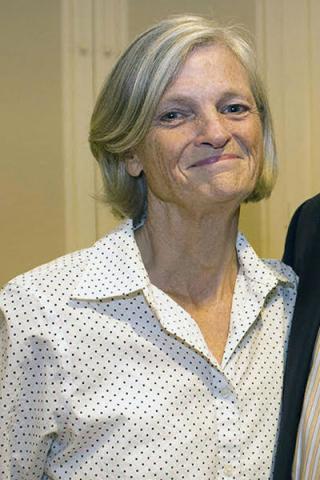 Phoebe Ferguson is a native of New Orleans and the great-great granddaughter of Judge John Howard Ferguson, the named defendant in the case, Plessy v. Ferguson. In 2009 she co-founded the Plessy and Ferguson Foundation with Keith Plessy, the descendent of Homer Plessy, and is currently the foundation's executive director. Prior to her nonprofit work, Phoebe worked as a professional photographer in NYC for 18 years before returning to NYU to study sociology and documentary film. In 2003 she returned to her hometown to make "Member of the Club," a feature documentary about New Orleans' Black debutante societies, and the rise of the Black middle class from 1895-2005. Phoebe moved her business from New York to New Orleans in 2006. Now operating as Bayou and Me Media Productions, she videos on the history and culture of New Orleans. Her particular area of focus in both her media work and her work at the foundation is education equity. In 2006, Phoebe Ferguson began documenting the process of implementing the country's first all charter school system from the perspective of the families, teachers and students, resulting in, A Perfect Storm: The Takeover of New Orleans Public Schools - an ongoing video series.
President Michael A. Fitts
Image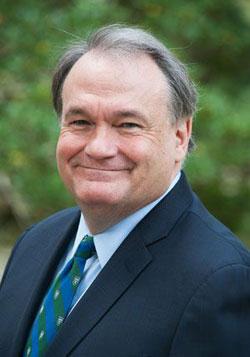 Michael A. Fitts has served as the 15th president of Tulane University since 2014. Fitts is recognized as one of the country's foremost legal scholars on administrative and constitutional law, particularly matters relating to separation of powers. A trademark of his scholarship, consistent with the values he later brought to his academic leadership roles, has been its interdisciplinary compass, drawing insights from political science, psychology, game theory, philosophy, economics and history in challenging conventional wisdom about legal institutions and governmental powers. Fitts also holds the position of Judge Réné H. Himel Professor of Law at Tulane Law School.
Jinaki Flint
Image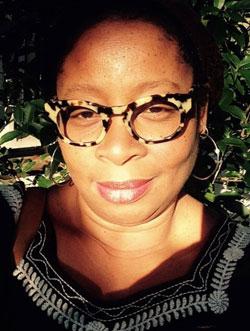 Dr. Jinaki Flint (she/her/hers) is a licensed psychologist in the state of Louisiana and attained a doctorate degree in Clinical Psychology from the Georgia School of Professional Psychology in Atlanta, Georgia. She currently serves as the Assistant Director for Outreach and Prevention Services, which involves managing the Counseling Center's outreach and prevention initiatives. Jinaki is a career college counselor with extensive experience in higher education. She is trained in trauma treatment, with certifications in Mindfulness Based Stress Reduction (MBSR), sexual assault crisis intervention, and multicultural counseling. Her work focuses on integrated mental health care that include indigenous and body-focused traditions of healing and highlighting systemic causes of mental health disparity. Rooted in this knowledge, she seeks to naturalize mental well-being by elevating underserved community voices as viable mental health partners and identify ways to effectively connect and heal communally. Jinaki is also an adjunct professor, teaching African American Psychology at Tulane University. Jinaki is a New Orleans native and enjoys indigenous music, dancing, beading, and playing the Sekere.
Robin Forman
Image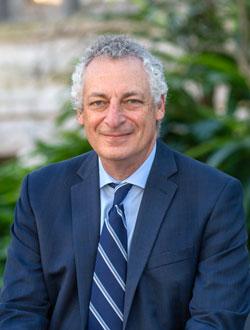 Dr. Forman was appointed Senior Vice President for Academic Affairs and Provost in September 2016. He previously served as dean of the Emory College of Arts and Sciences and the Asa Griggs Candler Professor of Mathematics at Emory University. He has held faculty and administrative appointments at Rice University, and has served as an instructor at MIT and as a visiting professor at the University of Burgundy, Harvard University and the Mathematical Research Institute. Dr. Forman received a Bachelor of Arts and a Master of Arts in mathematics from the University of Pennsylvania and a doctoral degree in mathematics from Harvard University. His research, which has been funded by the National Science Foundation, the National Security Agency and the Defense Advanced Research Projects Agency, focuses on combinatorial methods in topology and geometry.
Full Radius Dance
Image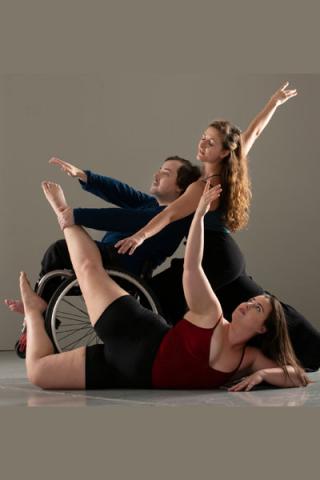 Based in Atlanta, Full Radius Dance is recognized as one of the top physically integrated modern dance companies in the nation. Comprised of professional dancers with and without physical disabilities, the company strongly illustrates the organization's belief that inclusion in the performing arts, and in particular, dance, is capable of creating power, passion and innovation. Company highlights include international touring to Korea (as the sole U.S. company at the Korean International Accessible Dance Festival) and at the Una Mirada Diferente Festival in Madrid, Spain as the first USA company ever presented. Other notable events include the 2017 concert "Silver" at 7 Stages Theatre which was subsequently performed at the Harlem School of the Arts in NYC as part of the "Disability. Dance.Artistry. Initiative" administrated by Dance/NYC. This initiative was founded to advance artistic innovation and excellence— and, by extension, further disability rights. The company's 2018 concert, "Tapestry", was heralded by ArtsAtl as a "masterwork" and was recorded by The Jerome Robbins Dance Division of the New York Public Library for inclusion in their permanent collection. The division houses the world's largest and most comprehensive archive devoted to the documentation of dance.
Cecilia Gambala
Image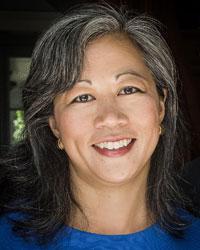 Dr. Cecilia Gambala (she/her/hers) received her undergraduate and graduate degrees from Tulane University. After receiving her MD and MSPH, she completed her Ob/Gyn Residency and Maternal Fetal Medicine Fellowship in Chicago at the University of Illinois.  Today she is Assistant Dean for Clinical Education. Dr. Gambala practices as a high-risk pregnancy specialist with interest in obesity, preterm delivery, diabetes and chronic hypertension. She is a recent graduate of the Anti-Racism Leadership program at TULI, and she aspires to provide an inclusive environment for equitable care to all women. She is passionate about helping students develop their medical professional identity through the EDI lens.
Tyler Hodges
Image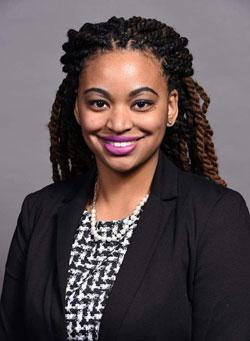 Tyler Hodges (she/her/hers) is a native of Jacksonville, Florida and has been an avid Student Affairs professional for the past 7 years. She is passionate about creating a sense of belonging and space of reprieve for students and staff of color. Tyler is a doctoral candidate in Baylor University's Ed.D in Learning and Organizational Change program. Her research is centered on creating counter spaces for Black Women Professionals at PWIs. In her free time Tyler enjoys cooking, hosting podcasts, singing karaoke and being the founder of Sister Soul Glow, a women's empowerment organization! Her favorite quote is "Bloom Where You Are Planted!"-- Mary Engelbreit
Tony Hu
Image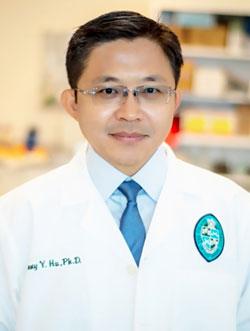 Dr. Tony Hu (he/him/his) is a Professor in Biochemistry and Molecular Biology, Biomedical Engineering, and Microbiology at Tulane University. He is also the Weatherhead Presidential Chair in Biotechnology Innovation and founding Director of the Center for Cellular and Molecular Diagnostics at Tulane School of Medicine.
Dr. Hu received his Ph.D. in Biomedical Engineering from the University of Texas at Austin in 2009. He is also a co-founder of two biotech startup companies, Ares Diagnosis Inc. in San Jose, CA and NanoPin Technologies in Phoenix, AZ.
Camara Jones
Image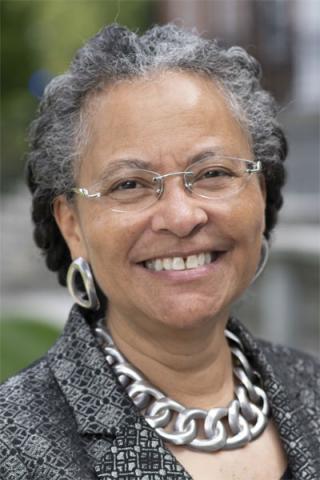 Camara Phyllis Jones is a family physician and epidemiologist whose work focuses on naming, measuring, and addressing the impacts of racism on the health and well-being of the nation. She is a past president of the American Public Health Association, a senior fellow at the Morehouse School of Medicine, and an adjunct professor at the Rollins School of Public Health at Emory University. Racism is a system of structuring opportunity and assigning value based on the social interpretation of how one looks (which is what we call "race"), which unfairly disadvantages some individuals and communities, unfairly advantages other individuals and communities, and saps the strength of the whole society through the waste of human resources. While at Radcliffe, Jones is developing tools to inspire, equip, and engage all Americans in a national campaign against racism. For example, her allegories on "race" and racism illuminate topics that are otherwise difficult for many Americans to understand or discuss. Her toolbox will equip both children and adults to name racism, ask "How is racism operating here?" and organize and strategize to act. Jones earned her BA in molecular biology from Wellesley College, her MD from the Stanford School of Medicine, and both her master of public health and her PhD in epidemiology from the Johns Hopkins School of Hygiene and Public Health. She also completed residency training in general preventive medicine at Johns Hopkins and in family medicine at the Residency Program in Social Medicine at Montefiore Medical Center.
Thomas A. LaVeist
Image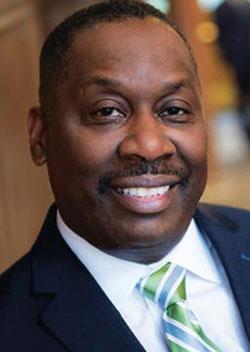 Thomas A. LaVeist, Dean and Weatherhead Presidential Chair in Health Equity, seeks to develop an orienting framework in the development of policy and interventions to address race disparities in health-related outcomes. Specific areas of expertise include: U.S. health and social policy, the role of race in health research, social factors contributing to mortality, longevity and life expectancy, quantitative and demographic analysis and access, and utilization of health services. Dr. LaVeist's research and writing has focused on three broad thematic research questions: 1) What are the social and behavioral factors that predict the timing of various related health outcomes (e.g. access and utilization of health services, mortality, entrance into nursing home?); 2) What are the social and behavioral factors that explain race differences in health outcomes?; and 3) What has been the impact of social policy on the health and quality of life of African Americans? His work includes both qualitative and quantitative analysis.
Judith Maxwell
Image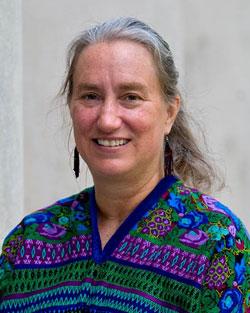 Judith Maxwell, Etowah Nation, Louise Rebecca Schawe and Williedell Schawe professor of linguistics and anthropology and Director of the Native American Studies minor program at Tulane, works on language and culture revitalization, bilingual education, pragmatics and discourse, focusing on Mayan, Uto-Aztecan and Tunican languages. She is founder and director of Oxlajuj Aj, a Kaqchikel Language and Culture program; co-director of Kuhpani Yoyani Luhchi Yoroni, the joint Tunica-Tulane Language and Culture Revitalization Project, and consultant to the Ministry of Education Department and Proyecto Lingüístico Francisco Marroquín in Guatemala.
Lauren (Yowelunh) W. McLester-Davis
Image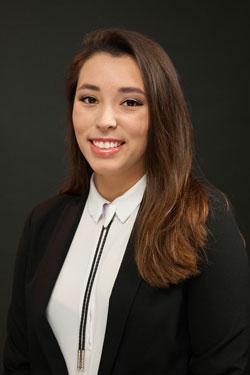 Lauren W. Yowelunh McLester-Davis (she/her/hers) is an enrolled member of the Oneida Tribe of Wisconsin and a current doctoral student at Tulane University. Prior to being awarded a Louisiana Board of Regents Fellowship to pursue her doctorate in Neuroscience at the Brain Institute, she received the Center for Native American Youth Champion for Change award, the United National Indian Tribal Youth "25 Under 25" award, announced as a weRnative Ambassador, and was featured in Patricia Ann Loew's Native People of Wisconsin for her charitable works on and around the Oneida Reservation of Wisconsin. While obtaining her B.A. in neuroscience and biochemistry from Lawrence University, she was the president of the Native American student organization, chair of the University Committee on Diversity Affairs, and involved in recruitment and retainment of diverse students, specifically in STEM fields. Her involvement in laboratory research, the McNair Scholars Program, and the Annual Biomedical Research Conference for Minority Students laid the groundwork for her research in Suriname's indigenous populations' neurodevelopment. She is currently funded by a National Institutes of Health Diversity Supplement to research the relationship of biological aging and cognitive performance in middle aged American Indians and African Americans to advance Alzheimer's disease research for minority populations. Her current work directly contributes to her tribe, and she encourages every academic engaging with tribal communities to understand and place first the communities' needs and priorities, not their own.
Mariah Moore
Image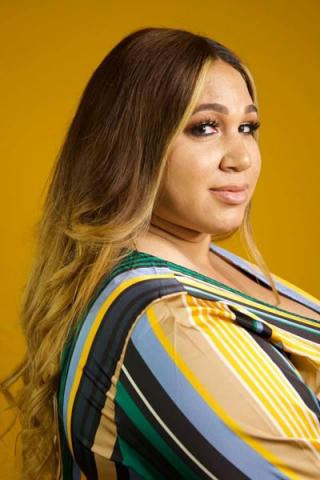 Mariah Moore is a national transgender rights activist from New Orleans, LA.  Her work includes fighting to ensure equity, equality and safety for the transgender community, especially Black transgender women. Mariah has worked tirelessly in New Orleans to bring awareness to communities that have been adversely affected by laws and policies that are discriminatory. Mariah has served on the LGBTQ Task Force which was assembled by New Orleans Mayor, LaToya Cantrell. She also works with the CANS Can't Stand campaign, which is a campaign that was created to bring awareness to and hopefully abolish the crimes against nature law that has historically targeted LGBTQ people of color, specifically Black transgender women. Mariah is a Victory Empowerment Alumni, which is a program that identifies LGBTQ community members who wish to run for office and provides campaign training and support. Through sharing her lived experiences as well as the work she does at House of Tulip as executive director and Transgender Law Center as the senior national organizer, she continues to change hearts and minds so that all people can live free from fear and have what they need to thrive.
Shelby Norman
Image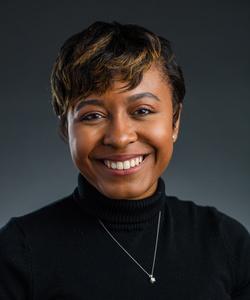 At Tulane, Shelby Norman is the Program Manager for the Office of Equity, Diversity, and Inclusion. She was raised in Atlanta, Georgia. She has always been immersed in diverse expressions of Southern culture and community. While at Arkansas Tech University, Shelby served as the Diversity Programs Coordinator and engaged in the implementation of the university's first Diversity and Inclusion strategic planning efforts, serving as a Student Affairs-based liaison working with key stakeholders in the campus community to create a more inclusive and equitable campus culture. In this position, she elevated the needs of marginalized student populations through research-based approaches to recruitment and retention practices.
Patrick Norton
Image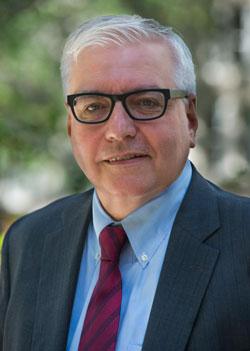 Patrick Norton is the Senior Vice President and Chief Operating Officer of Tulane University. In this role, Mr. Norton is responsible for all operational aspects of the university including Finance, Facilities Management, Capital Planning and Real Estate, Human Resources, Information Technology, Business Services, Risk Management, Campus Police, Internal Audit and Emergency Preparedness, and Business Continuity. As the Chief Operating Officer, Patrick is charged with creating an environment fueled by innovation, discovery and discipline, while ensuring the financial and operational stability of Tulane University. As the most senior non-academic officer, his broad portfolio represents the underlying infrastructure supporting the academic mission and vision of the university.
Manuel Ocasio
Image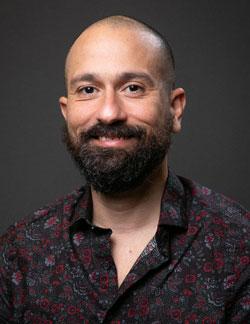 Manuel A. Ocasio (he/him/él) is an Assistant Professor of Pediatrics and Director of Community Engagement and Behavioral Research in the Section of Adolescent Medicine. He is an epidemiologist whose research focuses on sexual health inequities among queer and trans young people in the South, particularly those who identify as Black and/or Latinx. Dr. Ocasio identifies as a Cuban and Puerto Rican, gay, cisgender man.
At Tulane, he is co-chair of the LGBTQ+ Research Collective and a member of the 2022 cohort of the Anti-Racism Leadership Program.
Image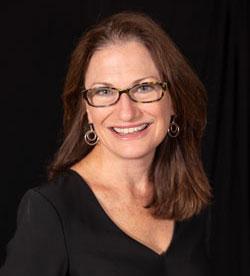 Laura Osteen
Laura Osteen serves Tulane University as the Assistant Vice President for Campus Life.
She envisions a world where everyone is enabled and empowered to create positive sustainable change and believes in the restorative power of music, a meal with loved ones, and the imperfect perfect beauty of the natural world.
Keith M. Plessy
Image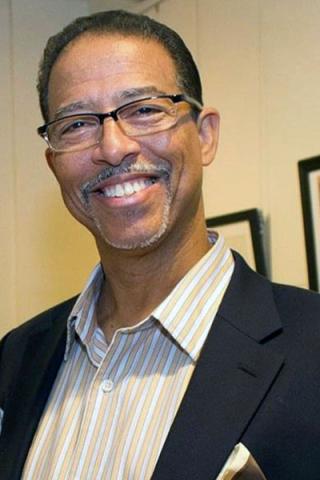 Keith M. Plessy is the President and Co-Founder of the Plessy and Ferguson Foundation. He is a native of New Orleans and a fourth-generation descendant of Homer Plessy. Keith is a 1976 graduate of John McDonogh High School and (NOCCA) the New Orleans Center for Creative Arts. While attending Valena C. Jones Elementary School in the 1960s, he was informed of his famous last name. A gifted artist, he was recruited to return to his former elementary school in 1979 to paint over 100 portraits of civil rights leaders on the interior walls of the building. As President and co-founder of the Plessy and Ferguson Foundation, Keith works tirelessly with living civil rights icons and community leaders to build public awareness of the landmark Plessy v Ferguson Supreme Court case of 1896 in which his ancestor, Homer Plessy was the plaintiff. Keith speaks regularly to audiences of all types about the destructive roots of racism in the United States, including visits to historic national civil rights sites, K-12 schools, and universities across Louisiana and the country.
Daniela Rivero-Bryant
Image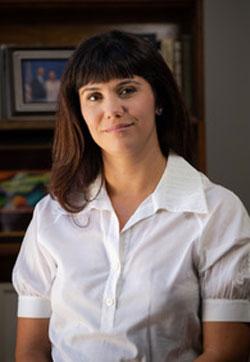 Daniela Rivero Bryant (she/her/hers) is an urban disaster economist and a lecturer of sustainable real estate development at Tulane University. Her research focuses on the political economy of disasters and pro-social behavior during crises. She is an NSF Graduate Research Fellow and will receive her Ph.D. in Economics from Tulane University in summer of 2022. Daniela's career began in El Alto, Bolivia, building resilience in marginalized Aymara communities. She then invested a decade in the post-Katrina New Orleans recovery as head of Rebuilding Together, reconstructing over one thousand homes vulnerable, displaced families. She then joined the Louisiana Land Trust's executive team to coordinate the statewide disposition of fourteen thousand Katrina-damaged properties. Daniela lives in Algiers Point with her family, where they enjoy ferrying to the French Quarter for strolls, great food and live music.
Deanna Robertson
Image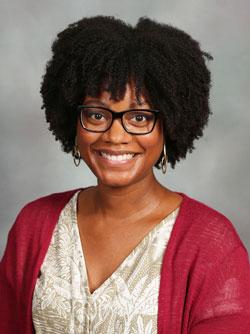 Deanna Robertson (she/her/hers), a native of Louisiana, currently works in The Office of Case Management and Victim Support Services at Tulane. She holds a Bachelor of Arts in Psychology with a minor in Communication from Southeastern Louisiana University and a Master of Arts in Forensic Psychology from University of North Dakota. Prior to joining Tulane, she worked as an Admissions Counselor/Recruiter, on a public health study, and as a Case Manager/Medical Advocate at the New Orleans Family Justice Center. She is focused on restorative, student-centered, community approaches to support the well-being of those she works with and amplifying marginalized voices.
Danette G. Saylor
Image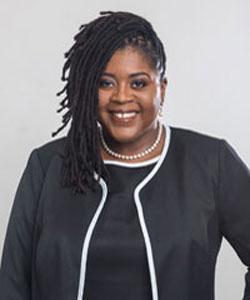 Dr. Danette Saylor serves as the Director for the Office of Equity, Diversity, and Inclusion. She is an experienced administrator with over 22 years committed to creating inclusive and supportive campus communities in higher education. She earned her BS in psychology and M.Ed. in counselor education from Florida A & M University, and her Ph.D. in Rehabilitation Counseling from Florida State University. Dr. Saylor's career in higher education has been extensively serving persons with disabilities and underserved BIPOC students. She has a diversity of experiences in both academic and student affairs at small private liberal arts colleges, HBCUs, and Research I institutions. These experiences include Vice President for Student Affairs, Assistant Vice-President for Student Success and Dean of Students, Director of Student Affairs, and Assistant Professor/Undergraduate Program Director.
Eva Silvestre
Image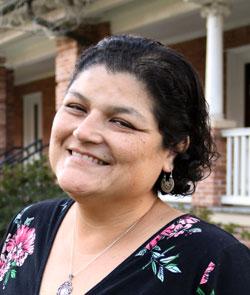 Dr. Eva Silvestre is an assistant professor in the Global Community Health and Behavioral Sciences department. She teaches courses on the social and behavioral aspects of health and Latino health. She is a current College Track Mentor and she is the former director of the Newcomb-Tulane College's Center for Academic Equity. She is currently leading the SPHTM's Dean's Anti-racism taskforce and is chairing the university senate committee on equal opportunity and institutional equity.
Anneliese Singh
Image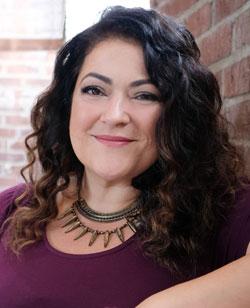 Anneliese Singh, PhD, LPC (she/they) is a Professor and Associate Provost for Faculty Development and Diversity/Chief Diversity Officer at Tulane University. Anneliese's scholarship and community organizing explores racial healing, racial justice, and NIH-funded work with trans and nonbinary people, with a focus on BIPOC and young people. Anneliese is the author of The Racial Healing Handbook: Practical Activities to Help You Challenge Privilege, Confront Systemic Racism, and Engage in Collective Healing and The Queer and Trans Resilience Workbook.
Barry Spanier
Image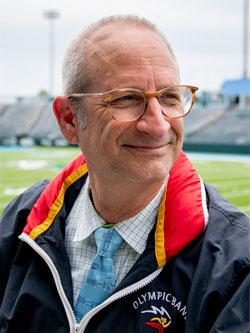 Establishing new musical ensembles and programs has highlighted Barry Spanier's (he/him/his) career. He has directed and produced music for two Olympic Ceremonies and two World Expositions. For the Sydney Olympics he directed 2,000 young musicians from 23 nations. At NYU he built it a 19-piece string ensemble to an 85-piece symphony and founded NYU's Gallatin Arts Festival, now in its 30th year. At Tulane University, Spanier re-established a band program that had been dormant for 30 years. Tulane Bands now includes the TU Marching Band, Tulane Concert Band, Soundwave Pep Band, Green Wave Brass Band, Shockwave Dance Team, TU Color Guard, Feature Baton Twirler and the Rho Chapter of Kappa Kappa Psi.